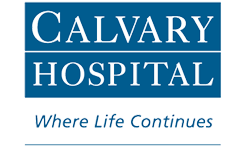 Bronx, NY (PRWEB) August 07, 2015
Calvary Hospital has announced plans to host its Annual Spiritual Care Day on Oct. 22. To accommodate the large numbers of people who have participated in previous years, Calvary will again host this event at a convenient location in Manhattan. The theme this year will be:
Multicultural Competencies and Spirituality in End-of-Life Care Towards a Culturally Inclusive Model of Care
Thursday, Oct. 22, 2015
8 a.m. to 4 p.m.
630 Second Conference Center (Second Avenue at 34th Street)
New York, NY
The keynote speaker will be Christina Puchalski, MD, MS, FACP, FAAHPM, and director of the George Washington University Institute for Spirituality and Health. She will speak on "Whole Person Care: Integrating Spirituality into Care." Experts from Calvary Hospital and Calvary Hospice will lead workshops on various topics such as:

Cultural Humility in a Multicultural World
Caring for Culturally Diverse Patients and Families in the Hospital and At Home
What should Cultural Competency Training Look Like in End-of-Life Care
Giving Meaning to Suffering at the End of Life
Case Studies and Clinical Vignettes
Doctors, nurses, social workers, chaplains/pastoral care providers in all settings, and other health care professionals are welcome. Attendees will earn four Continuing Education Unit (CEU) credits from ACPE, NACC, NAJC, and CPSP.
There is no fee to attend. Breakfast and lunch will be provided; kosher meals are available upon request. The deadline to register is Thursday, Oct. 15.
To learn more or to register online, visit: http://www.calvaryhospital.org/spiritualcareday, call (718) 518-2173 or email spiritualcareday(at)calvaryhospital(dot)org.
About the Company:
For more than a century, Calvary Hospital has been the nation's only fully-accredited acute care specialty hospital devote exclusively to providing palliative care to adult patients with advanced cancer and other life-limiting illnesses. More than 5,800 patients are cared for annually by Calvary's inpatient, outpatient, home care, hospice, and wound care services. Inpatient car is offered at our 200-bed facility in the Bronx and our 25-bed Brooklyn Satellite at Lutheran Medical Center. Calvary Hospice provides short-term inpatient care at The Dawn Greene Hospice, located at Mary Manning Walsh Home in Manhattan. To learn more or sign up for the e-newsletter, Calvary Life, please go to http://www.calvaryhospital.org.