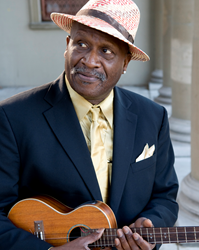 Fairfield, CT (PRWEB) August 07, 2015
Fairfield Theatre Company is saying goodbye to summer, but not before they welcome two scorching hot shows to the Klein Auditorium this August.
Starting this farewell to summer will be Grammy award winner Lyle Lovett & His Large Band at 8 p.m. on Aug. 12. As a singer, composer and actor, Lyle Lovett has broadened the definition of American music in a career that has spanned 14 unbelievable albums.
Since his self-titled debut in 1986, Lyle Lovett has evolved into one of music's most vibrant and iconic performers. His oeuvre, rich and eclectic, is one of the most beloved of any living artist working today coupled with his gift for storytelling, that fuses elements of country, swing, jazz, folk, gospel and blues in a convention-defying manner that breaks down barriers for this incredible Texan.
Lovett is touring in support of his latest release, "Release Me", that was just #1 for several weeks on the Americana charts. Produced by Nathaniel Kunkel and Lovett, "Release Me" represents the end of an era as it was his last record for Curb/Universal Music Group after being on the label for his entire career. "Release Me" is quintessential Lyle, mixing a smart collection of originals and songs written by some of his favorite songwriters that show not only the breadth of this Texas legend's deep talents, but also the diversity of his influences, making him one of the most infectious and fascinating performers in popular music.
But the Fairfield Theatre Company isn't done with bringing the heat just yet, because on Aug. 29, two incredible bands will rock the very foundation of the Klein, as FTC welcomes Grammy award winners John Hiatt & the Combo, as well as Taj Mahal Trio to the esteemed venue.
One of the most astute singer-songwriters of the last 40 years, John Hiatt songs have been recorded by artists as diverse as Bob Dylan, Bonnie Raitt ("Thing Called Love"), Emmylou Harris, Iggy Pop, Rosanne Cash (#1 country hit, "The Way We Make A Broken Heart"), the Jeff Healey Band ("Angel Eyes"), and even the cartoon bear band of Disney's film, The Country Bears. Hiatt earned a Grammy nomination for Crossing Muddy Waters, while B.B. King and Eric Clapton shared a Grammy for their album "Riding With The King", the title track from which was a Hiatt composition. Hiatt has received his own star on Nashville's Walk of Fame, the Americana Music Association's Lifetime Achievement Award for Songwriting, has been inducted into the Nashville Songwriters Hall of Fame and was saluted at the Indiana Governor's Arts Awards.
Touring in support of his new album "Terms Of My Surrender", Hiatt, a master lyricist and satirical storyteller, weaves hidden plot twists into fictional tales ranging in topics including redemption, relationships, growing older and surrendering, on his terms. The new record is musically rooted in acoustic blues, accentuated by Hiatt's soulful, gritty voice, which mirrors the gravity of his reflective lyrics.
And speaking of blues, who's better to join John Hiatt on the bill than the Grammy award winning blues legend Taj Mahal and his trio?
One of the most prominent and influential figures the in late 20th century blues and roots music, Taj Mahal's career began more than four decades ago. Taj has broadened his artistic scope over the years to include music that represents virtually every corner of the world from West Africa, the Caribbean, Latin America, to Europe, the Hawaiian Islands, and so much more. What ties all these musical styles all together is Taj's insatiable interest in musical discovery.
Over the past four decades, Taj's passion and curiosity has led him around the world, resulting in a global perspective that is reflected in the music he performs night after night.
Coming back for the second time in just a mere few months to a Fairfield Theatre Company venue, Taj Mahal will once again shock and awe a blues-minded crowd accompanied by Kester Smith (drums) and Bill Rich (bass).
If you're a fan of the blues then you will not want to miss this legendary night as Taj brings his world-class blues that celebrates his four decades worth of material including hit songs "Fishin' Blues", "Corinna", "She Caught the Katy", and countless others from his award-winning albums.
Join the Fairfield Theatre Company as they say goodbye to summer with these two unforgettable shows.
About Fairfield Theatre Company
Fairfield Theatre Company is a highly-acclaimed nonprofit performing arts organization located in the heart of downtown Fairfield, Connecticut. FTC presents nearly 200 performances and concerts each year featuring outstanding national talent on FTC's StageOne in Fairfield, the Klein Auditorium in Bridgeport, and the Norwalk Concert Hall FTC's intimate 225-seat StageOne venue is widely recognized as being one of the best places to see a live performance in the region. FTC is dedicated to providing the highest quality arts, entertainment, and educational experiences to the communities we serve.