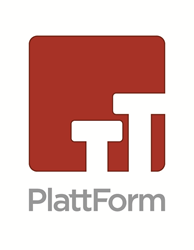 Mike's passion for education, skill set and 16-year tenure at PlattForm make him the ideal fit to lead our Kansas City office and integrated marketing business unit." - PlattForm CEO Steve Fireng
Kansas City, Kan. (PRWEB) August 10, 2015
PlattForm, a full-service partner for higher education institutions worldwide, has promoted Mike McHugh, former executive vice president of operations, to group president in charge of integrated marketing.
PlattForm partners with higher education institutions to launch programs, grow enrollment, improve learning and connect education to careers through its three unique business units: online program management, integrated marketing and career preparation.
"Mike has a deep understanding of PlattForm's business and has demonstrated an unfaltering commitment to our continued evolution," said PlattForm CEO Steve Fireng. "He has been instrumental in our growth, while providing leadership in many aspects of the company, giving him incomparable knowledge of higher education marketing. Mike's passion for education, skill set and 16-year tenure at PlattForm make him the ideal fit to lead our Kansas City office and integrated marketing business unit."
McHugh has more than 16 years of experience in higher education marketing and student recruitment and has led teams across traditional, digital and new media; account management; and interactive marketing.
"I am impressed by the team we have and the work they do for our partners on a daily basis," McHugh said. "Staying ahead of the rapidly changing higher education industry and innovations in the advertising landscape is a rewarding challenge. I look forward to leading our team in helping our partners reach the right students and improve the way they serve them."
For more information, contact Hannah Lemon, senior content marketing specialist, at Hannah.Lemon(at)PlattForm.com or 913-254-6225.
About PlattForm
PlattForm partners with higher education institutions worldwide to launch online programs, grow enrollment, improve learning and connect education to careers through a proprietary technology suite. The company has helped more than 4,000 higher education institutions better serve students and graduates, resulting in a strong reputation for its education mission and quality in the United States, Canada, the U.K. and Australia. Since its beginning more than 26 years ago, PlattForm has been dedicated to changing lives through education. Visit PlattForm.com to learn more.