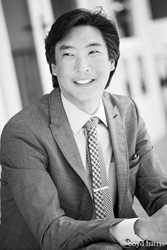 I put my heart and soul into every patient's procedure. I am truly a patient advocate and hold myself to a very high standard of ethics and technical perfection
San Diego, CA. (PRWEB) August 09, 2015
The San Diego County Medical Society (SDCMS) has the largest physician membership in the state of California. Each year members vote on which physician, by specialty, they would choose to send their own family member if a specialist was needed. Dr. Lee has been voted nine years in a row to receive this distinction. Only 33 San Diego physicians out of over 3000 physicians can make this claim.
When asked what he believes accounts for these successive awards, Dr. Lee comments, "I put my heart and soul into every patient's procedure. I am truly a patient advocate and hold myself to a very high standard of ethics and technical perfection. We maintain a strict quality assurance process and continually strive to offer the best techniques. We as a team maintain this standard from year to year. I'm more than honored to receive this award again."
Dr. Lee is triple board-certified completing his fellowship in Cosmetic, Plastic and Reconstructive Surgery in 1993 at the Washington University Medical Center, the birthplace of plastic surgery. In 1994, he established Changes Plastic Surgery & Spa in San Diego. In 2015, with increasing success and a growing case load, Dr. Lee set his sights on bringing another surgeon to the practice. In May, Dr. Lee welcomed San Diego plastic surgeon, Brian J. Reagan, M.D. to the staff at Changes. Dr. Reagan brings 15 years experience to Changes and a background rich in academic emphasis on rhinoplasty and expertise in face and body procedures.
Changes Plastic Surgery & Spa offers breast surgery, body contouring, facial rejuvenation, rhinoplasty and all types of revisionary surgery. The practice also incorporates state-of-the-art 3D Computer Imaging which allows patients to view their virtual results prior to surgery. Dr. Lee and Dr. Reagan are available for consultation by calling (858) 720-1440 or contacting http://www.changesplasticsurgery.com.