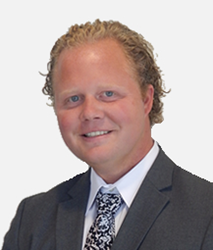 Clint Mock is a nationally recognized expert in providing comprehensive auditing, accounting and consulting services to the film, digital media, music and entertainment industries
Atlanta, Georgia (PRWEB) August 10, 2015
Frazier & Deeter announced today the addition of Clint Mock as a Partner and the leader of the firm's National Entertainment and Digital Media Industry Practice.
"Clint Mock is a nationally recognized expert in providing comprehensive auditing, accounting and consulting services to the film, digital media, music and entertainment industries," said Seth McDaniel, Managing Partner of Frazier & Deeter. "Clint has been an innovator in our field, creating a national practice completely focused on the unique requirements of this highly specialized industry."
"Frazier & Deeter is one of the most well-respected, entrepreneurial, and fastest growing CPA firms in the country and I am very pleased to become a part of their team," said Clint Mock.
"Frazier & Deeter's entertainment practice is highly regarded," said Mock. "I am excited about the opportunity to expand our practice nationally and to continue to engage with both the established industry leaders as well as the companies emerging in this rapidly evolving and complex industry."
"We have relied on Clint and his team for many years and we know that he and Frazier & Deeter will continue to be successful in our industry going forward," said Brian Bruskrud, Senior Vice President of Production Finance at Metro-Goldwyn-Mayer.
Mock comes to Frazier & Deeter from Mock & Associates, a firm he founded in 2009. The firm has specialized in audits and attestation for film industry projects since its inception, and Mock's team has completed over 600 entertainment attestations. Mock has been a frequent speaker at events offered by the American Film Market (AFM) and the Association of Film Commissioners International (AFCI).
"In order to properly serve the entertainment industry, one must be both experienced and fully dedicated to the industry," said David Deeter, Co-Founder of Frazier & Deeter. "Clint has years of experience with literally hundreds of entertainment projects, in multiple jurisdictions and is arguably the most accomplished practitioner in the field. We are delighted to have him join our firm and lead our team."
About Frazier & Deeter
Frazier & Deeter (http://www.frazierdeeter.com) is a nationally recognized top 60 CPA and advisory firm headquartered in Atlanta, Georgia. The firm provides tailored services across a wide range of tax, audit, accounting and advisory needs to achieve each client's unique financial goals. Frazier & Deeter has been named the #1 Accounting Firm to Work For, the 57th largest CPA firm and one of the Fastest Growing CPA firms among the top 100 firms in the U.S. by Accounting Today magazine.