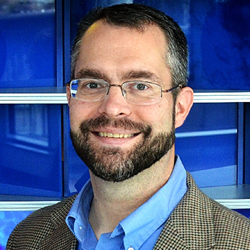 Yorba Linda, CA (PRWEB) August 07, 2015
Analytical ultracentrifugation (AUC) is a powerful technique for analyzing fundamental characteristics of macromolecules in solution, including size and shape, assembly state, and degree of polydispersity. It allows the study of conformational changes and complex formation in physiologically relevant buffers. AUC is useful as a method to characterize structural aspects of macromolecules and as a quantitative technique that provides access to detailed thermodynamic characterization of a system under study.
Beckman Coulter is sponsoring a new educational webinar, "Analytical ultracentrifugation as a complementary technique for structural analysis of proteins and macromolecular complexes," which will describe basic principles underlying sedimentation velocity and sedimentation equilibrium AUC methods and ways in which AUC can be used to complement crystallographic or other structural biology approaches. Examples will be provided to illustrate AUC approaches for characterization of monodisperse or assembling proteins, simultaneous size-and-shape analysis of multi-species mixtures, and determination of affinity and stoichiometry of macromolecular complexes.
Andrew Herr, PhD, is an Associate Professor in the Divisions of Immunobiology and Infectious Diseases and the Center for Systems Immunology at Cincinnati Children's Hospital Medical Center. Dr. Herr's laboratory uses a combination of analytical ultracentrifugation, X-ray crystallography and a wide array of biophysical techniques to analyze the structure and function of proteins involved in bacterial pathogenesis and the host immune response. The Herr lab has used AUC to study proteins that range in size from small polypeptides to massive antibody immune complexes, integral membrane proteins, intrinsically disordered proteins, and complicated assembling systems. They have also worked with biotech and pharma companies to analyze protein samples and help guide formulation decisions. Dr. Herr has authored over 50 published manuscripts and book chapters, with over half of these involving AUC analyses.
The complementary webinar, hosted by LabRoots, will be presented on August 13, 2015, at 8:00am PT, 11:00am ET, 3:00pm GMT.
For full details and free registration, click here.
About Beckman Coulter:
Beckman Coulter Life Sciences' mission is to improve the health of people around the world. A global leader in research automation, flow cytometry, centrifugation, cellular analysis, genomics products, particle characterization and capillary electrophoresis, they provide sophisticated tools for basic biological research, including: causes of disease; potential new drug development and advancing clinical research. Beckman Coulter Life Sciences delivers the highest quality solutions and customer support — a commitment to excellence that's evident in everything they do.
About LabRoots:
LabRoots is the leading scientific social networking website and producer of online educational events and webinars, and is a powerful advocate in amplifying global networks and communities, and contributing to the advancement of science through content sharing capabilities and encouraging group interactions.
Founded in 2008, LabRoots emphasizes digital innovation in scientific collaboration and learning. LabRoots has become a primary source for current scientific news, webinars, virtual conferences and more. Join for free and become part of the largest scientific learning community in the world.