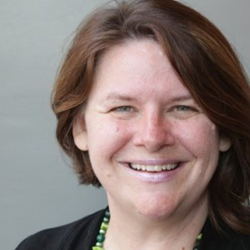 The queen of analogies, Rose's energy and way of thinking embodies Converge 2015. We are so excited to have her as a speaker at our conference in New Orleans.
Cedar Rapids, IA (PRWEB) August 10, 2015
Director of Innovation at Penn State University, Rose Cameron, will present a session at Converge 2015 entitled "How to Introduce Change Without Getting Kicked Out of the Classroom."
In her session, Cameron will illuminate how she has found traction in her role at Penn State, engendering innovative practices across the organization.
Converge Founder and CEO, Ann Oleson, said Cameron is a natural fit for Converge 2015's lineup of presenters.
"The queen of analogies, Rose's energy and way of thinking embodies Converge 2015. We are so excited to have her as a speaker at our conference in New Orleans."
Cameron describes her role as "opening the windows to let fresh air in." She reawakens innovation within institutional leaders and reminds them not to be afraid of it. She also encourages experts in their knowledge to think differently.
According to Cameron, people often confuse invention with innovation. Invention is the creation of new ideas and practices, whereas innovation is anywhere from incremental to extreme upgrades of existing properties. A self-proclaimed marketing provocateur, Cameron pushes leaders at her institution who are worn out and run down to become innovators.
Recently, Cameron has witnessed a fundamental shift in the model of communication with the rise of the Information Age, but she is finding innovation in content marketing. She wants to tap into student and alumni networks to generate content.
"How do we change our current structure so that it is sustainable and measurable and really set up for the future?" Cameron asks. "And if we are looking at the future, what do we know about K-12? If you want the projections, you must look at K-12 students because their expectations are being formed now."
In addition to her work as an innovator, Cameron is also a cultural anthropologist who has been studying Millennials for more than 25 years.
"If we thought the Millennials were hard, wait until we meet the Centennials," Cameron said. "They are the first generation with Chromebooks in the classroom, and they have a level of expectation in their ability to monitor and design their education like never before. We as an institution cannot say, 'Oh no, we are not mobile compatible, even though your high school was.'"
This shift in expectations has changed how incoming students make their higher education decisions. Students do not want to see edited video and go on campus tours with admissions counselors. They want current-student-generated content, and they want to see how people actually live on campus. Prospective students have to feel comfortable with a university, or they will not invest their time.
"We need the right message, at the right time, told by the right people – our students," Cameron said.
Attend Converge 2015 to hear Rose Cameron and other thought leaders in higher education.
Converge Consulting is a higher education inbound marketing firm with offices in Cedar Rapids, Iowa, Denver, Colorado and Manhattan Beach, California. Converge uses what's new and next in content strategy, search engine optimization, digital advertising, web analytics and visual storytelling to positively impact student recruitment and alumni engagement for colleges and universities around the world.