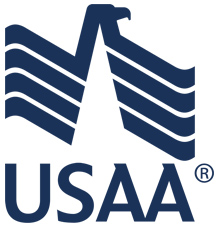 SAN ANTONIO, TX (PRWEB) August 10, 2015
USAA Investments has launched the USAA Global Equity Income Fund (UGEIX) to complement the firm's existing suite of broader equity income fund options. USAA expanded its equity platform to better meet the growing needs of its members.
"Members are increasingly seeking more diversified sources of income in a low interest rate environment," said John Toohey, head of equities at USAA Investments. "The USAA Global Equity Income Fund is designed to provide a high level of dividend income, dividend growth, long-term capital growth, and international equity exposure."
The Global Equity Income Fund is managed in-house by USAA's existing team of equity portfolio managers and is offered in both retail and institutional share classes. Since 2011, USAA Investments has introduced six new funds aimed to broaden and diversify its mutual fund lineup, extending both its domestic and global strategies. Today, its actively managed equity platform consists of 14 funds and strategies with over $16.5 billion in mutual fund assets under management.
USAA Investments has $67 billion in mutual fund assets under management. USAA's fund family includes 53 mutual funds that are open to all investors.
About USAA
The USAA family of companies provides insurance, banking, investments, retirement products and advice to 10.9 million current and former members of the U.S. military and their families. Known for its legendary commitment to its members, USAA is consistently recognized for outstanding service, employee well-being and financial strength. USAA membership is open to all who are serving our nation in the U.S. military or have received a discharge type of Honorable – and their eligible family members. Founded in 1922, USAA is headquartered in San Antonio. For more information about USAA, follow us on Facebook or Twitter (@USAA), or visit usaa.com.
Consider the investment objectives, risks, charges and expenses of the USAA mutual funds carefully before investing. Contact us at 1-800-531-8910 for a prospectus containing this and other information about the funds from USAA Investment Management Company, Distributor. Read it carefully before investing.
Investing in securities products involves risk, including possible loss of principal.
This material is for informational purposes and is not investment advice, an indicator of future performance, a solicitation, an offer to buy or sell, or a recommendation for any security. It should not be used as a primary basis for making investment decisions.
Foreign investing is subject to additional risks, such as currency fluctuations, market illiquidity, and political instability.
Investments provided by USAA Investment Management Company and USAA Financial Advisors Inc., both registered broker dealers.