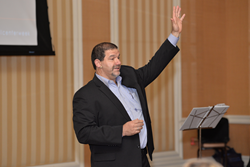 Some customers are a pain. Fire them and ignite your profits!
Portsmouth, NH (PRWEB) August 10, 2015
In a radical move that contradicts the misguided, widely believed notion that the customer is always right, Next Level announces the Lunch and Learn, 'Fire Your Customers and Ignite Your Profits!' to be held September 22, from 11:30 to 1:00 ant the Metro Meeting Center, 101 Federal Street Boston, MA.
"Some customers are a pain," says Next Level CEO Lou Altman. "They demand the lowest price, buy the wrong items, close accounts for no reason, and complain, usually because of their own mistakes or lack of knowledge."
Participants in this Lunch and Learn will answer the seemingly basic questions that have profound implications for their businesses and create the outline of an action plan. "Many times the smallest of adjustments can make a huge difference to your bottom line,' says Altman. "Other times it takes massive, intentional change. Whichever is right for your situation, you belong a t this session!"
Here's what you will learn:
1. How to identify your ideal customers and why they are ideal for your business
2. Three ways to increase your revenue and profit streams from your existing customer base
3. How to build loyalty and lock out your competition
Here's why it will benefit you:
1) Learn which customers destroy your bottom line and get rid of them
2) Adopt the mindset needed to fire customers and enjoy the natural extension of this change
3) Use these techniques to drive profits up. And fast.
This is a highly interactive, hands-on session that will drive fundamental, profitable change and take your business to the next level. So get ready to engage, have some fun, and join Lou for this transformative event.
Where: Metro Meeting Center, 101 Federal Street, 4th Floor, Boston, MA
When: Tuesday September 22nd at 11:30 – 1:00, Lunch will be provided
Here is a LINK to the event page on the Next Level website.
RSVPs are required in order to facilitate the room, handouts and lunches.