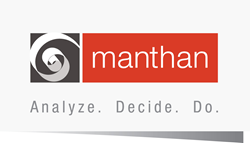 Gartner notes that the all-in-one supply collaboration platform can provide a cost-effective, practical way of interacting broadly with suppliers.
Phoenix, AZ (PRWEB) August 11, 2015
Retail businesses have been in operation long before the internet and globalization came along. As computers became prolific, retail information systems were implemented to work with the existing technology – meaning no connectivity.
Today information systems continue to work in the silos they were designed for. As a result, most retailers still work with multiple collaborating companies – manufacturers and suppliers – just using basic document exchange processes. Retail functions across merchandising, supply chain and operations often don't have easy access to supplier or product information.
The Need for One-View, One-Page Visibility:
Strategic partnerships between retailers and suppliers are essential to drive transformational growth in a competitive global marketplace. Using a collaboration system, retailers and suppliers can work towards a common set of business objectives. By bringing everyone on to a mutually beneficial platform, both sides gain visibility into key activities and processes, ensuring collaborative profitability.
Gartner has included Manthan as a sample vendor in the 2015 Hype cycle for Multi Enterprise Solutions under All-in-One Supply Collaboration platforms.
Gartner analyst, Deborah Wilson observes that users like all-in-one platforms because they provide a single user experience while providing the potential for a comprehensive view of data. With a benefit rating of high, Gartner notes the all-in-one supply collaboration platform can provide a cost-effective, practical way of interacting broadly with suppliers.
Mutual Value with Streamlined Processes and Decision Support :
With Manthan's Vendor Link, retailers can now easily Switch On the only, built for retail, all-in-one supplier collaboration platform. As a cloud-based platform, Vendor Link transforms retail-supplier collaboration using process automation and retail data sharing. Vendor Link goes beyond simple document exchange and introduces visibility and analytics-driven decision support into every supplier process across the supplier lifecycle.
Commenting on the Gartner mention, Sameer Narula, VP, Supplier Collaboration and Analytics said, "Collaborating on supplier management processes has never been easier, especially with cloud solutions like Vendor Link." He further elaborated, "Retailers can begin by on-boarding all their suppliers, access modules that facilitate retail trading across the trading lifecycle and scale up as the business grows. Paying only for what they use."
Manthan's Vendor Link has a powerful workflow engine that allows retailers to customize workflows for every trading process from supplier on boarding to de-listing. The workflows cover a gamut of processes essential for trading like regulatory compliance, new product introductions, price book updates, financial management, procure to pay cycles, inventory management, and supplier performance management.
In addition, Vendor Link enables retail data sharing with the supplier ecosystem through packaged, contextual product, category and shopper insights. Retailers can generate an additional revenue stream by monetizing these granular store-level insights, as it helps suppliers boost category share and directly influence shopper demand.
Faster Operations, Quicker ROI:
What this translates into is a single platform that centralizes all supplier interactions, and covers every stage of the supplier and product life cycle through data and process collaboration. Buyers, planners and merchandisers can now have access to information and insights that could shave 85% of time off their supplier management tasks.
With customers across 3 geographies, Vendor Link comes packaged with retail-specific plug and play content, workflows and metrics. Retailers get to choose from packages that cover the entire trading process – Supplier Information, Deals and Promotions, Order to Pay, Supplier Performance, Space Planning and Retail Insights.
Manthan's retail expertise, coupled with the modular nature of deployment, ensures that retailers and suppliers can start utilizing the platform for trading very quickly; thereby ensuring a very quick time to value.
---------------------------------
About Manthan :
Manthan is the Chief Analytics Officer for consumer industries worldwide. Manthan's portfolio of analytics-enabled business applications, advanced analytics platforms and solutions are architected to help users across industries walk the complete data-to-result path - analyze, take guided decisions and execute these decisions real-time. Sophisticated, yet intuitive analytical capability coupled with the power of big data, mobility and cloud computing, brings users business-ready applications that provide on-demand access and real-time execution - the only path to profit in a contemporary, on-demand and connected economy. Manthan is one of the most awarded analytics innovators among analysts and customers alike - with over 170 customers across 21 countries. To see how your business can gain from analytics, Visit http://www.manthan.com.
(*Gartner, 2015 Hype cycle for Multi Enterprise applications, Deborah Wilson, 30 July 2015
Gartner does not endorse any vendor, product or service depicted in its research publications, and does not advise technology users to select only those vendors with the highest ratings or other designation. Gartner research publications consist of the opinions of Gartner's research organization and should not be construed as statements of fact. Gartner disclaims all warranties, expressed or implied, with respect to this research, including any warranties of merchantability or fitness for a particular purpose.)