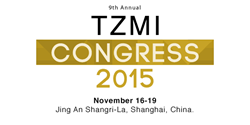 2015 has brought steadier, lower prices to the mineral sands supply chain
(PRWEB) September 24, 2015
TZ Minerals International (TZMI) is pleased to announce that the programme for TZMI Congress 2015 is now online. In 2015 the Congress will begin with the Industry Leaders Forum featuring Peter Huntsman, Huntsman Corporation, David Robb, Iluka Resources, E. Bryan Snell, The Chemours Company and Tan Ruiqing, Henan Billions. The forum will conclude with a 20 minute Q&A session.
Further speakers covering TiO2 Pigment and end-uses, Titanium Feedstocks, Zircon and Titanium Metal include Australasian Minerals & Trading Pty Ltd, Braemar ACM Shipbroking, China Water Risk, China National Chemical Industry Productivity Center, Titanium Dioxide Branch, IHS Automotive, Iluka Resources, Jiangsu Taibai Group, Jones Lang LaSalle, Munksjö Group, Pangang Titanium Industry Co., Ltd, RBC Capital Markets, Rio Tinto Iron & Titanium, SD Leibao, Sierra Rutile Limited, Society of Coatings & Finishing of CIESC, Technical Ceramic Marketing Services Pty Ltd, Timet, TiZir Limited, Tronox, Zhejiang Zr-Valley Science & Technology and specialist papers from TZ Minerals International.
Deluxe Room accommodation packages at the Congress venue sold out in August. There are a limited number of Grand Premier accommodation packages available.
The Grand Premier accommodation package consists of 3 nights' accommodation in a Grand Premier room located on the Horizon Club floor of the Jing An Shangri-La. You receive full access to the Horizon Club and its benefits along with registration to the Congress.
Registration at TZMI Congress includes access to the three day programme, lunch and tea breaks throughout the programme, Monday evening Welcome Cocktail Reception, Wednesday evening Sundowner, delegate pack and online messenger system access.
After a number of years of price volatility, 2015 has brought steadier, lower prices to the mineral sands supply chain. However, there are tectonic shifts under way; possible consolidation of feedstock producers, the creation of more pigment focused companies, closure of pigment capacity by major producers, a lack of risk funding for new projects, China pigment consolidation, low iron ore prices influencing Chinese ilmenite supply, new environmental laws and enforcement in China.
These topics and more will be high on the agenda at the 2015 TZMI Congress.
For more information or to register please visit congress.tzmi.com or email marketing(at)tzmi.com
About TZMI
TZ MINERALS INTERNATIONAL (TZMI) is a specialist advisory services company for opaque mineral and chemical markets. Established in 1994, the head office is located in Perth (Australia) and other offices in Shanghai (China), Houston (USA), London (UK) and Durban (South Africa).
TZMI partners with clients from the private and public sectors to provide bespoke solutions across markets and strategic services and technical and engineering services. Our clients range from the world's 500 largest companies through to mid-sized companies and small businesses. TZMI regularly releases market reports and periodicals on relevant subject matters which support the consulting activities and ensure up-to-date, high quality and comprehensive data, analysis and information is provided.
FURTHER INFORMATION
Emily Hardwick – Conferences Manager
TZ Minerals International
E: ehardwick(at)tzmi.com
P: +61 8 9359 6000