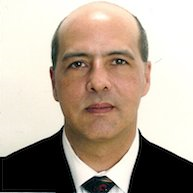 John is passionate about raising awareness around the importance of operational readiness and architecting for performance in the world of IT.
Teterboro, NJ (PRWEB) August 18, 2015
Computer Design and Integration (CDI LLC), an award-winning IT solutions provider that architects, deploys, and manages multiplatform hybrid IT solutions, has announced that John Nazal has joined the company as principal architect for Advanced Services. In this role, Nazal will provide direction for CDI LLC's Software Defined strategy.
Working closely with CDI LLC's Professional Services Group leadership team, Nazal will define and build the firm's Cloud, Automation and Orchestration offerings. A strategic technologist with more than 25 years experience in architecting large-scale data center solutions, Nazal will leverage his application-down view of IT to help the company transform their approach to selling services, and open up dialogues with customers' Line of Business owners.
Prior to joining CDI LLC, Nazal was with VMware and Avnet, where he was leading principal architect for Latin America and Canada and worldwide principal architect, respectively. He is a Subject Matter Expert (SME) in Application Performance and specializes in architecting SRM and Horizon View solutions. He also participated in the design and development of the VMware Lab Manager and Stage Manager solutions, architected one of the world largest VDI infrastructures in Tokyo and has been a guest speaker at numerous VMworld events, both in Europe and the U.S.
"John is recognized by the CIO Consortium of America as a thought leader in virtualization, and received awards and recognition by TUV and ISEB in Europe for his deep knowledge of ITIL, TOGAF and COBIT," said Joseph Cerami, director of Professional Services, CDI LLC. "John is passionate about raising awareness around the importance of operational readiness and architecting for performance in the world of IT. I look forward to seeing him drive value for clients through expertly designed services and solutions around these important areas of IT," he added.
About Computer Design & Integration (CDI LLC):
CDI LLC was founded in 1995, with corporate headquarters in Teterboro, NJ, as well as office locations in New York City, Philadelphia, Charlotte and Atlanta. The firm has been recognized as one of the nation's top 500 IT solution providers offering clients and businesses of all sizes the most up-to-date hybrid IT technology solutions that solve today's most complex business challenges. CDI LLC continually focuses on achieving client satisfaction by developing and implementing comprehensive and innovative technology solutions that enhance day-to-day business workflow processes. As one of the largest solution providers, CDI LLC combines the required experience, exceptional talent, quality assurance and stability that its clients strive to achieve.
For more information, visit cdillc.com or call 1-800-234-5531. Follow us for continual coverage on Twitter @cdillc or via our YouTube Channel.