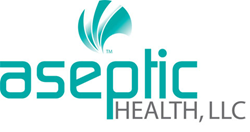 How clean IS clean? With Aseptic Plus, it's Clinically Clean.
Columbus, OH (PRWEB) August 14, 2015
Aseptic Health announced today that Aseptic Plus, the company's hospital grade disinfectant and odor-elimination product, is now available in Central Ohio. Amid increasing concerns of microorganism-laden, unhealthy facilities, Aseptic Health is setting the industry standard for Clinically Clean™ healthy facilities through its process and exclusive products.
Aseptic Plus, which has been NSF certified D2 Sanitizer to eliminate more than 20 kinds of bacteria and viruses, is currently used in a wide range of industrial, commercial and multi-unit residential properties throughout the Midwest as a safer, more effective alternative to toxic chemical cleaners.
"Exposing customers and employees to viruses, bacteria, mold, and allergens is a major source of liability for business owners, but until now, they've had to rely on harsh chemicals that just don't work effectively," says Aseptic Health of Columbus owner R. Scott Urban. "Our goal is to help them eliminate that liability by providing safe products and a process that leave virtually any surface Clinically Clean™ in as little as 30 seconds."
Aseptic Plus users enjoy odor-free environments as well. "We've used Aseptic Plus in buildings with stubborn smoke, urine, fecal, and food odors. With a single application of Aseptic Plus, we've permanently eliminated those odors at the nucleus of the bacteria causing those odors."
Safety is as important as germ killing and odor elimination to Aseptic Health of Columbus, notes Urban. "Our product has been certified by the EPA as a Category IV relatively non-toxic (the safest rating), even at concentrations sufficient to kill mold, Listeria, MRSA, Norovirus, H1N1 and E.coli. That means you get disinfecting power within seconds you can trust without putting yourself, children, or even pets at risk."
Business locations with intrinsically high risk exposure, such as food preparation and medical facilities, have relied on Aseptic Plus disinfectant process and products for years. As concerns over bacterial and viral contact have grown, though, an increasingly diverse range of business owners and facility managers are turning to Aseptic Plus to maintain safe environments for their employees, volunteers, customers, and tenants.
"We've made affordable, low-risk routine disinfecting available for both residential and commercial property owners," says Urban. "Whether you lease apartment units, manage a gym, run a restaurant, or maintain a church, you can rest assured that your property is Clinically Clean™ with Aseptic Plus."
R. Scott Urban is the President of Urban Enterprises, a company committed to bringing proven franchised products and services to the central Ohio market. Urban has successfully launched and grown multiple franchises including Massage Envy, Patrol Services International, IFS and Aseptic Health of Columbus.
Contact:
R. Scott Urban
surban(at)aseptichealth(dot)com
(614) 620-4672