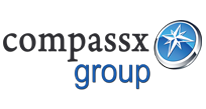 Irvine, CA (PRWEB) August 11, 2015
CompassX Consulting Managing Partner Kyle J. Heppenstall is well-known for his insight into issues related to the healthcare industry and in a recent blog he discussed how healthcare consumerism is driving the pace of interoperability. According to Heppenstall, "Healthcare interoperability has been chugging along since the late 1990s, but it has not progressed quickly enough by many proponents' standards. That is until now, with the rise of healthcare consumerism, interoperability is being pushed forward at its' highest speed in years."
Heppenstall explains that the increase in healthcare consumerism has made interoperability even more critical, since information is the driving force for most consumers and interoperability is the ability to share and interpret medical data. As consumers have taken a greater role in their own healthcare, they have demanded that their information be available on smart devices and other platforms.
Heppenstall talks about two of the largest players in the industry, Epic Systems and Apple that are leading the way in sharing information. Epic Systems' "MyChart" gives patients controlled access to the same Epic medical records their own doctors would use; Apple iOS 8 "HealthKit" app has the capability to pull in multiple data feeds from health monitors and send the information back to an electronic health record system, effectively monitoring a patient from their own home.
Heppenstall sees no slowdown in this trend and predicts the future will leave patients more informed, empowered and ultimately paying less for healthcare costs.
To read the full article that was featured by LinkedIn, go to https://www.linkedin.com/pulse/healthcare-consumerism-pushes-interoperability-heppenstall-pmp
About Kyle J. Heppenstall
Kyle Heppenstall is the Founder and Managing Partner of CompassX Consulting, a consulting firm focused on regulated industries. CompassX architects and executes technical and business projects for industry leading companies in Healthcare, Life Sciences and Finance. Kyle has been featured in publications such as: American Medical Association News, CNBC, Bloomberg News, Investors Business Daily and Corporate Compliance Insights. He can be found on LinkedIn and is open to connection requests, https://www.linkedin.com/in/kyleheppenstall
For more information visit the CompassX website at http://www.compassx.com
Media only inquiries can be directed to 949.387.9111 or via email at info(at)compassx(dot)com