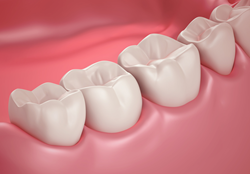 "The LANAP® protocol is a great step forward in effective dental care. Treating gum disease has become easier for us and more comfortable for our patients." - Dr. Jeffrey Emmi
Wilmington, Delaware (PRWEB) August 11, 2015
Smile Solutions by Emmi Dental Associates now offers the LANAP® Procedure, an advanced Laser Periodontal Therapy™ from Millennium Dental Technologies, Inc. LANAP® technology helps cosmetic and restorative dentists treat gum disease faster and more effectively than traditional methods. This state-of-the-art solution uses the latest in laser technology to improve the health and appearance of a patient's gum tissue.
"The LANAP® protocol is a great step forward in effective dental care," Dr. Jeffrey Emmi said. "Treating gum disease has become easier for us and more comfortable for our patients."
Taking Gum Disease Seriously
Gum disease occurs when oral bacteria infect the gum tissue. There are three stages of gum disease:
Gingivitis
Periodontitis
Advanced Periodontitis
If gum disease goes untreated, the soft tissues that support the teeth begin to deteriorate, eventually resulting in tooth decay, tooth loss, and other issues that impact overall health and wellness. Advanced restorative dentistry techniques can be used to treat gum disease and address its negative effects.
"Good dental care means addressing all structures of a patient's mouth," Dr. Emmi said. "That's why Laser Periodontal Therapy™ is such a crucial tool in this practice."
About LANAP® Treatment
The LANAP® procedure is performed with the patient under local anesthetic. The dentist uses a handheld device with a tiny laser fiber at the end. This laser fiber is only about as thick as three strands of hair. The laser fiber is carefully positioned between the tooth root and the gum line, clearing away infected soft tissue in the process. The dentist can then use an ultrasonic tool to scrape away rough sections of the tooth's root structure, creating a smooth surface to which the gums can reattach.
This simple and effective process can be performed in a couple of two-hour sessions. After LANAP® treatment is completed, patients have healthier gums and better overall dental health.
The Benefits of LANAP® Treatment
The benefits of LANAP® treatment are numerous. For one, the use of a small laser fiber means that traditional surgical instruments such as scalpels are unnecessary. Patients experience far less discomfort during and after the procedure since the process is carried out in a minimally invasive manner using only local anesthetic.
Because the laser fiber cauterizes as it makes contact with the soft tissue, there is far less bleeding than traditional periodontal therapies. LANAP® also reduces the possibility of infection and other potential complications associated with gum disease treatments.
Whereas traditional periodontal surgeries on the gums could require two or more weeks for recovery, recovering from the LANAP® procedure only takes a day or two.
A Commitment to Total Health and Wellness
"The LANAP® procedure is one of the many ways that our dentists can help improve total wellness in our patients," Dr. Emmi said. "It's part of our cutting-edge and common sense approach to dental care, whether patients require fundamental general dentistry services or the latest aesthetic enhancement techniques in cosmetic dentistry."
The LANAP® procedure is a welcome addition to the host of services offered at Smile Solutions by Emmi Dental Associates.
"Health and wellness are our primary concerns because those are the primary concerns of our patients," Dr. Emmi said.
About Millennium Dental Technologies, Inc.
Millennium Dental Technologies, Inc. was formed in 1994 by Dr. Robert H. Gregg II and Dr. Delwin K. McCarthy, two dentists intrigued by the potential uses of lasers in the dental practice. Through years of research and clinical trials, Millennium Dental Technologies, Inc. has become a recognized pioneer and innovator in laser dentistry.
Schedule a Consultation at Smile Solutions by Emmi Dental Associates
For more information about treating and preventing gum, contact Smile Solutions by Emmi Dental Associates. The dentists at the practice can also be reached by using the contact information provided below.
Smile Solutions by Emmi Dental Associates
1601 Milltown Road, Suite 25
Wilmington, DE 19808
(302) 999-8113
Originally posted by Jeffrey Emmi