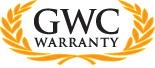 "These dealerships have a unique relationship with their customers and their communities, and Behind The Wheel goes behind the scenes to showcase how GWC's core values as a company align with the goals of independent dealers everywhere."
Wilkes-Barre, PA (PRWEB) August 11, 2015
GWC Warranty, the largest, best-in-class provider of used vehicle service contracts and related finance and insurance products sold through automotive dealers, has released its first video in a new dealer story campaign.
The new series of short video stories, titled Behind The Wheel, pulls back the curtain to unveil the people and communities that make independent dealers successful. Each dealership's story also delves into how the products, service, technology and training GWC provides align with their mission to operate a reputable, successful business.
"Behind The Wheel gives a rare glimpse into the lives, the people and the communities that make up the more than 37,000 independent automotive dealers nationwide," said GWC CEO and President Rob Glander. "These dealerships have a unique relationship with their customers and their communities, and Behind The Wheel goes behind the scenes to showcase how GWC's core values as a company align with the goals of independent dealers everywhere."
The first short film features Zimmerman's Automotive, an independent dealership in rural Mechanicsburg, Pennsylvania. Zimmerman's – a GWC customer for nearly 20 years – tells its story of community involvement, customer service and a reputation 50 years in the making that is further strengthened by offering GWC vehicle service contracts.
To view the story of Zimmerman's Automotive, visit the GWC Warranty website at http://www.GWCwarranty.com/BehindTheWheel.
About GWC Warranty
Since 1995, GWC Warranty has built one of the few integrated platforms in the industry, providing sales and marketing, exceptional claims administration, and unparalleled product options for its dealer partners. Named a Motor Trend® Recommended Best Buy for independent dealers, GWC has brought the "No Worries. Just Drive" experience to drivers by being a trusted partner of over 1.5 million drivers nationwide. GWC Warranty is owned by Stone Point Capital, a Connecticut based investment firm with aggregate committed capital of $13 billion. For more information about GWC please visit http://www.GWCwarranty.com.
# # #