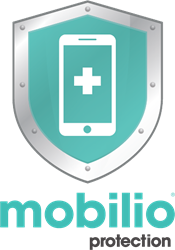 Mobilio Protection program not only covers new, but also refurbished and pre-owned devices
Irvine, CA (PRWEB) August 11, 2015
Mobilio, LLC introduces Mobilio Protection, an innovative smartphone protection plan that gives independent wireless dealers the advantage and convenience of a low price single payment PIN-based protection plan covering new, refurbished and pre-owned devices.
"Independent Wireless Dealers that serve the prepaid wireless market, have unique needs when it comes to providing a smartphone protection program for their prepaid customers", said Rod Nakjavani, CEO, Mobilio. "The program needs to be simple to sell, while meeting the needs of the prepaid wireless consumers served by the channel. That means the plans have to be PIN-based, similar to other products and services sold through the channel, and the protection needs to cover the type of phones sold and serviced by the dealers."
The Mobilio Protection program not only covers new, but also refurbished and pre-owned devices regardless of when it was purchased - one month, three months or six months ago. Traditional protection programs provided by wireless carriers and large retailers only cover new devices - those purchased in the past 30 days. Providing protection for pre-owned devices is important to the dealer channel, as many of the devices the dealers sell and service are certified refurbished or pre-owned (BYOD).
The Mobilio Protection Plan is a prepaid PIN-based plan that allows dealers to use a process that they are already familiar with to sell a phone protection plan. Dealers simply select Mobilio Protection from their airtime POS provider system of choice and print a PIN receipt containing the details of the plan with simple instructions for the consumer to follow and self-register – either from their mobile device or from their home computer. Pricing is simplified with a one-time annual fee, starting at only $39.99.
eSecuritel, a Brightstar company providing wireless device insurance through mobile operators and retailers worldwide, has teamed with Mobilio, LLC, to offer Mobilio Protection as a co-branded mobile device protection plan catering to the specific needs of independent wireless dealers and the prepaid wireless customers they serve.
"We're proud to be working with Mobilio to deliver an innovative phone protection program that addresses the specific needs of the prepaid wireless dealer channel," said Fraser Parker, senior vice president, eSecuritel.
Mobilio Protection will be available through major airtime POS systems on a rolling basis, starting with VidaPay, Incomm Agent Solutions, Emida and Auto Refill throughout August 2015.
About eSecuritel
Since 2001, eSecuritel has provided wireless carriers, dealers, and resellers with cell phone protection and replacement programs that deliver an unparalleled customer experience to program subscribers. eSecuritel provides phone protection for new, used, or prepaid wireless devices against loss, theft and accidental damage as well as mechanical/electronic failure and malfunction. It also has replacement programs to cover every stage of the handset life cycle, including buyer's remorse, manufacturer's warranty, handset protection programs, and out-of-warranty and retention programs. eSecuritel is a Brightstar Corp. company. For more information, visit http://www.esecuritel.com or http://www.Brightstar.com.
About Mobilio
Since 2014, Mobilio has provided a platform to deliver a suite of value added services to Independent Wireless Dealers enabling them to more effectively compete in the prepaid wireless marketplace. Mobilio Protection is the latest product offering to channel partners covering new, refurbished or pre-owned devices. For more information, visit http://www.mobilionow.com.