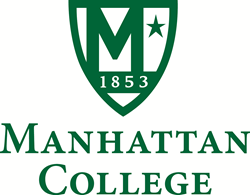 'Students will master instructional design techniques to create technology-integrated learning that keeps pace with evolving technologies, and engages learners with the technology they use every day. Shawna Bú Shell, Ed.D. Program Director'
Riverdale, NY (PRWEB) August 13, 2015
Manhattan College has launched an online Master of Science (M.S.) in Instructional Design and Delivery to address the need for an experience-based program that teaches educators how to incorporate technology in both the design and delivery of instruction. Manhattan College's online M.S. in Instructional Design and Delivery enables educators to design curriculum to reach 21st century learners with the technologies they use every day. Educators learn to create technology-integrated learning, gaining the skills necessary to infuse the classroom with evolving instructional technologies into the future.
The key to effective education lies in the ability to tailor the method of instruction to best meet the needs and interests of the learner. This online graduate program offers educators hands-on expertise in instructional design and technology. Through this program they will learn to evaluate instructional materials and media; master design models such as ADDIE; learn online curriculum design techniques like storyboarding, wireframing, as well as using widgets and interactive media.
Program Director, Shawna Bú Shell, Ed.D., explains, "Students will learn to create technology-integrated learning, so that they can infuse the classroom with evolving instructional technologies today and into the future. Graduates of this program will provide learners with a meaningful education experience that engages learners with the technology they use every day."
This online program consists of 30 credits of coursework designed with evolving technology in mind. Grounded in a solid foundation of instructional design technology, the degree equips educators to incorporate new technologies – those that are here, and those that are coming in the future – bringing graduates of this program a skillset that will not expire. This rigorous academic program was built with a hands-on, experiential approach and designed to be completed in less than two years.
About Manhattan College
Manhattan College emphasizes experiential learning and its practical application. Set against the backdrop of the vibrant, opportunity-filled New York City, Manhattan College is an accredited institution with a small student to faculty ratio of 12 to 1, and a proven track record of big career opportunities for its graduates. A Lasallian Catholic College, Manhattan is known for fostering respect, social outreach and strong sense of community. For more information call 855-841-2843 or visit online.manhattan.edu.