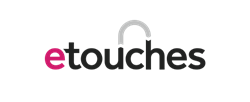 etouches is one of the fastest growing event technology companies globally, and our enterprise clients are in demand of innovative and efficient solutions to address the challenges of building exceptional, value-maximized events year on year
Norwalk, CT (PRWEB) August 11, 2015
etouches, a top global provider of cloud event management software, today announces it has acquired INEVENTION, an enterprise SaaS company that provides smarter hotel and venue sourcing for event planners with a primary focus on user experience and Return on Investment (ROI). This acquisition is an important step in etouches' immediate initiatives to accelerate the company's enterprise growth, expand its comprehensive event platform offering with best-in-class venue and hotel sourcing, and providing clients with a one-stop shop platform covering the entire event technology cycle.
Founded in 2011 and headquartered in Mountain View, California, INEVENTION's technology is a unique, fully featured data-driven engine to effectively manage the cost of offsite meetings and events by providing more criteria and cost estimate than any other tool presently in the market; enabling organizations to save millions in hotel and travel.
"We are thrilled to join forces, and fully integrate INEVENTION, with a reputable industry leader like etouches," said Michael Olson co-founder of INEVENTION. "The fully integrated product will offer planners a powerful 360 degree experience from sourcing to event ROI with one of the most versatile SaaS event management platforms globally."
Providing management with unprecedented financial visibility, INEVENTION cuts the price of meeting travel by reaching hotels in travel-optimized destinations, and offers the event planners a fast and easy to use interface with comprehensive output information and RFP management process.
INEVENTION surpasses RFP market standard features, and offers unprecedented innovations to provide planners with more decision-oriented insights:

Predict engine to forecast F&B, airfare, and transportation cost, providing global spend control capabilities
Determine best venue/hotel by using criteria such as weather forecast or analytic dashboards
Allow venues/hotels to bid on RFPs based on event criteria
The RFP, part of the event cycle, integrates with etouches and becomes a key Strategic Meetings Management asset
"etouches is one of the fastest growing event technology companies globally, and our enterprise clients are in demand of innovative and efficient solutions to address the challenges of building exceptional, value-maximized events year on year," said Oni Chukwu, CEO of etouches. "INEVENTION will revolutionize venue and hotel RFP by combining with the solid strength of the existing etouches event management platform, further optimizing the success of our customers on the millions of dollars they spend on events every year."
About etouches:
etouches is a leader in cloud event management software. Founded in 2008, the event management technology company has more than 1000 customers in 35 countries. Covering every major function in the event planning lifecycle, the multi-lingual and multi-currency software has 15 modules for registration, budgeting, surveying, mobile app and more. Headquartered in the United States, the company has 4 wholly-owned subsidiaries in the United Kingdom, Belgium, Australia and the United Arab Emirates. Learn more about etouches at http://www.etouches.com. Learn more about INEVENTION at http://www.inevention.com/.