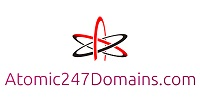 Businesses in neighboring Playa Vista can benefit with domain names like Playa Vista Auto Repair.com or Playa Vista Dental.com
Los Angeles, CA (PRWEB) August 12, 2015
The Playa Vista business boom is expected to create many new internet-business opportunities in the West Side of Los Angeles, California.
Due to the limited geographic space for retail, restaurants and services in Playa Vista, the outlying local businesses or start-ups will greatly benefit from the new Playa Vista residential and business developments.
Businesses like Google, Honest Co. and Yahoo expanding to Playa Vista in the near future will make the West Side of Los Angeles the new "Silicon Beach" of Southern California.
Silicon Beach is geographically comprised of Culver City, El Segundo, Playa Vista, Playa Del Rey, Marina Del Rey, Venice, Westchester, and Santa Monica.
Start-ups and entrepreneurs can take advantage of "Free Organic Search Results" by purchasing hundreds of "Exact Match" Playa Vista domain names to monetize, develop and build business web sites.
Here are some exact match domain name examples:

Playa Vista Bikes.com
Playa Vista Café.com
Playa Vista Condo Prices.com
Playa Vista Job Expo.com
Playa Vista Medical Group.com
Playa Vista Hot Property.com
Playa Vista has experienced explosive residential and employee growth due to businesses like Belkin International Inc., California Pizza Kitchen HDQ, Entertainment Arts, Facebook LA, ICANN, IMAX HDQ, Microsoft, Toms.com, YouTube Space LA and many more.
Many sub services will be needed to support the residences and local economy, and hundreds of sub services domain names will be required as well.
In Playa Vista, you would need services such as auto, business services, employment, entertainment, financial, health care, legal, media, real estate, restaurants, shopping, software and technology.
In addition, similar prefix "Silicon Beach" is available.
For example,Silicon Beach Catering.com
To review the entire list of domain names, please go to:
PlayaVistaDomainNames.com
###
Media Contact
John Kubota
310-737-8142
John(at)PlayaVistaDomainNames(dot)com