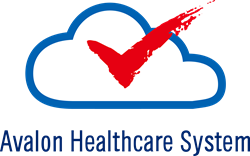 We are very proud to support the Fab Foundation ~ Dr. David Jin
Cambridge, MA (PRWEB) August 11, 2015
The MIT Center for Bits and Atoms and the Fab Foundation are pleased to introduce Avalon Healthcare System as an Underwriter of Fab11, the 11th Annual Meeting of the global Fab Lab community. The August 3 to 9, 2015 meeting comprised the annual conference of the international Fab Lab Network, a symposium Making : Impact that is open to the public, and a 2-day public Fab Festival distributed throughout Boston, Cambridge and Somerville.
International Fab Lab Network members from more than 500 labs in over 70 countries gathered in Cambridge at MIT, the birthplace of the Fab Lab concept. Fab11 explores how the ability to "Make (almost) Anything" utilizing digital and biological fabrication is impacting individuals, communities, businesses and collaborative research and projects around the world. At Fab11, members share technical expertise, best practices, and the powerful stories behind MIT Center for Bits and Atoms Director Neil Gershenfeld's statement "The power of Digital Fabrication is social, not technical".
The Fab Symposium Making : Impact is taking place August 6th at Boston's famed Symphony Hall. It is a one-day, public event that explores the principles, applications and implications of digital fabrication. Over the weekend of August 8 and 9 the cities of Boston, Cambridge and Somerville will come alive with a free public Fab Festival that includes a panel on Fab Cities by the Mayors of Boston, Cambridge as well as international representatives.
No event of this scope is possible without the generosity of our sponsors. Avalon Healthcare System engages in new areas of R&D, Biofab, precision medicine, personalized medicine, tissue and stem cell engineering, and bio-investment. The company was co-founded by Dr. David Jin and Mr. Wenzhao Lu. "We are very proud to support the Fab Foundation. At Avalon Healthcare System we are passionate about innovation, especially in the healthcare and biotech sector. Fab Labs use digital and biological fabrication to create environments for these ideas to come to life," explains Dr. Jin.
Fab Foundation Director Sherry Lassiter says "We are thrilled to welcome Avalon Healthcare to the Fab Lab family and are especially looking forward to working together for Fab12 in China next year."
About The Fab Foundation
The Fab Foundation was formed February 9, 2009 to facilitate and support the growth of the international fab lab network through the development of regional Fab Foundations and organizations. The Fab Foundation is a US non-profit 501(c) 3 organization that emerged from MIT's Center for Bits & Atoms Fab Lab Program. Our mission is to provide access to the tools, the knowledge and the financial means to educate, innovate and invent using technology and digital fabrication to allow anyone to make (almost) anything, and thereby creating opportunities to improve lives and livelihoods around the world. Community organizations, educational institutions and non-profit concerns are our primary beneficiaries. The Foundation has three programmatic foci: education (.edu), organizational capacity building and services (.org), and business opportunity (.com).