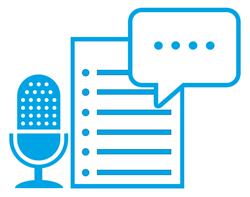 "Providing clients with lasting benefits is a key focus at Winscribe and one we take pleasure in doing. It is great to see our relationship with Jo and the VRS Vericlaim team grow, and we are excited to support their remote-working initiatives and be part
(PRWEB) August 12, 2015
Founded in 2009, the firm has seen success over the past years, acquiring additional practices and many awards. VRS Vericlaim focus on loss adjusting and associated claims management, along with management of corporate claim programmes and major incidents.
With several offices throughout the UK, an increasing client base and a growing innovative team, the firm decided to investigate how they could further assist clients and representatives working on the move.
VRS Vericlaim have a longstanding relationship with Winscribe through their use of Winscribe Dictation. With the need to address both current and future needs for workflow management and following discussions and analysis of the desired workflow capabilities, Winscribe's mobile speech solution, Winscribe Professional, was demonstrated and presented as the best solution for the firm's needs.
A short trial was set up with a selected group of VRS Vericlaim team members, who fed back positive results and gained benefits utilising the solution. Author's found they could assess client details on the move and send prioritised jobs to secretarial teams faster. Secretaries found they could quickly and easily send completed documents to mobile members and share workloads.
The mobile Winscribe solution will be rolled out over the next few weeks to the full team at Vericlaim, with the plan to bring on additional users as team numbers increase.
Jo Moore, Office Manager at VRS Vericlaim comments, "Our main focus is supporting our clients, ensuring that their needs are met with 100 percent satisfaction. With this commitment, we equip our project experts with quality productivity tools to make delivery as seamless as possible. Winscribe have assisted us with this push once again, and clients and our mobile workforce are reaping the efficient benefits."
Vladimir Teodosiev, Business Solutions Executive at Winscribe says, "Providing clients with lasting benefits is a key focus at Winscribe and one we take pleasure in doing. It is great to see our relationship with Jo and the VRS Vericlaim team grow, and we are excited to support their remote-working initiatives and be part of their mobile efficiency gains."
Ends
About VRS Vericlaim
VRS Vericlaim practices a business model which re-enforces commitment to developing mutually beneficial long-term relationships with customers and providing the highest quality claims resolution and claims management services in the industry.
VRS Vericlaim UK is also the sole UK representative of the prestigious vrs Adjusters global adjusting organisation which provides services through 470+ offices in 141 countries. Its member companies are leaders in their respective territories and the international loss adjusting market. The company's 130 staff comprises more than 80 experienced loss adjusters working out of eight UK offices to provide a seamless and transparent claims process for its growing list of clients. http://www.vrsvericlaim.co.uk
About Winscribe:
Winscribe is a world leading provider of digital dictation software supporting business requirements for digital dictation, transcription, speech recognition, and workflow management. Founded in 1995, Winscribe has offices in the UK, USA, New Zealand, Australia and Switzerland, with more than 100 sales partners in over 25 countries supporting more than 350,000 users worldwide.
The Winscribe solution is built on Microsoft architecture, to ensure easy integration and maintenance. Winscribe also supports a wide range of manufacturer-independent dictation devices and is scalable from small, single office locations up to large multinational corporations.