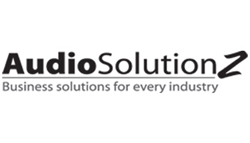 Noncompliance lawsuits are becoming increasingly commonplace as employers try to keep up pace with recent changes in federal and state wage and hour rules. – Vicki Lambert, CPP
Durham, NC (PRWEB) August 11, 2015
The rules and regulations pertaining to travel pay have become a major concern for companies. Recent changes in their composition, the definitions and the standards have meant that compliance has become more troublesome and lawsuits on this issue have become rife. Economic pressures on businesses have meant that more and more of them have been willing to cut corners with travel pay, and this has meant that many of them have had to face large penalties and fines – especially when this travel pay counts as overtime.
These rules and regulations throw up knotty issues, most of which are beyond being reasonably worked out by non-experts. With the changes in the definitions and a cross section of various agencies and levels of governments regulating the same issue, even what ought to be a simple question like, "When and where is commuting considered to be hours worked?," has turned into a complex issue needing expert attention. For companies, understanding what is Travel Pay and why they must pay it correctly and compliantly has become extremely important. Since some employees come under the purview of the FLSA and others don't,* keeping track of the varying standards becomes more complex.
The current level of confusion in the payroll department has created circumstances where both legitimate and illegitimate wage and hour claims can be made, and handling these problems in terms of payroll compliance has become even more complex than before. This is especially so, given the problems of multistate, federal and state law conflicts that often arise before any claim can be adequately measured and determined. Special circumstances and exceptions made on the basis of time, type of employee, nature of employment, etc., make this an increasingly hard part of payroll management to track adequately, and to escape baseless wage and hour claims.
In this webinar titled "Travel Pay: Handling It Correctly (2015 Edition)" at AudioSolutionz.com, expert Vicki M. Lambert, CPP will summarize and explain what companies need to know to be ready to ensure compliant travel pay through proper payroll management in 2015. She will explain the significance and the impact of the new rules and regulations on the various circumstances and situations, as well as exceptions to the rule. This webinar will discuss the deficiencies in understanding that may distort a company's ability to handle wage and hour claims, and consider differences in rules for different states. It will also discuss the different agencies that govern travel pay and federal laws that employer and HR professionals should be aware of.
AudioSolutionz – the country's leading business enhancing information provider, will conduct the training session on Tuesday, August 15, 2015, at 1 PM ET to provide information on the new travel pay regulatory environment and explain exceptions and changes not previously considered.
For more information, visit http://www.audiosolutionz.com/hr-compliance-employment/handling-travel-pay103200.html
About AudioSolutionz
AudioSolutionz is the country's leading source of knowledge and training for professionals in Human Resource and Payroll. With renowned experts on its panel, AudioSolutionz offers important updates and compliance information on various topics pertaining to HR & Payroll, including recent regulations and laws. It also provides the opportunity for professionals to get answers to their most complex questions directly from experts. To know more visit: http://www.audiosolutionz.com
Source: