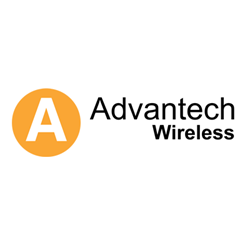 Montreal, CANADA (PRWEB) August 11, 2015
Advantech Wireless, a global leader for Satellite broadband communications solutions, announced today the release of its new line of Advanced Solid State Power Amplifiers (SSPAs) for Scientific Applications.
The new SSPAs, with power range from few Watts to kWs, operate in the frequency range of 5.7 GHz, and are designed for Scientific Electron Accelerator Facilities. Multiple units can be installed in the high acceleration section of the facility, in order to energize the electron beams.
These units operate in dual mode, either Pulsed or Constant Wave, and have advanced embedded pulse shaping technology which allows for very small jitter between pulse-to pulse sequences. The extremely low jitter is fundamental in these applications, and a critical parameter.
"The Scientific Electron Accelerator Facilities have extensive applications in microelectronics, medical research at molecular level, and advanced micro robotics, to name just a few,'" mentioned Cristi Damian, VP Business Development at Advantech Wireless. "These new units include highly efficient and corrosion resistant liquid cooling system, with high purity materials, as required by the research laboratories in Electron Accelerators."
This all Solid State Technology is based on Advantech Wireless's extensive experience in the Microwave Technology. Other frequencies and power levels are available on demand.
About Advantech Wireless
Reliable and secure communication is essential to global productivity, commerce and security. Advantech Wireless makes it possible by designing smarter solutions to help people connect and businesses succeed. With our customized approach, award-winning R&D and innovative engineering, we provide the industry's most advanced technologies, with the most economical total cost of ownership. We empower our clients to achieve excellence in communication, while experiencing reduced CAPEX and OPEX overall. Ultimately, our uncompromising quality and bolder thinking enable us to provide clients around the globe with smarter terrestrial and satellite communication solutions.