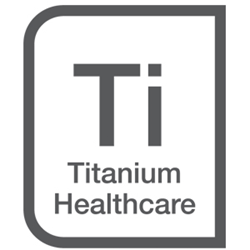 High quality healthcare processes are better for the patient and also save significant dollars.
Novato, California (PRWEB) August 19, 2015
Gray Miller and Dr. Frantz Melio today announce the formation of a highly scalable medical management company called Titanium Healthcare, Inc. based in Northern California.
Titanium Healthcare will use its depth of scientific processes and analytical capabilities to focus on the patients who do not get the right support structures in the current healthcare system. The group delivers savings through reduced hospitalizations, readmissions, utilization, and lower cost care delivery platforms.
"We have assembled a group of passionate executives who are experts in eliminating unnecessary testing, admissions, and utilization. Titanium was founded with a mind to create health care delivery as the patient wants it," notes Mr. Miller.
Mr. Miller joins the group having spent the last 10 years in various leadership roles in healthcare. Most recently, he was President and CEO of Intercede Health, a national hospital based physician practice organization. He also spent 9 years with General Electric company in various restructuring leadership positions. Mr. Miller is a graduate of the U.S. Navy's nuclear engineering program and served aboard a fast attack nuclear submarine.
Dr. Melio joins Titanium having most recently been President of the CHRISTUS St. Vincent medical group and Chief Medical Officer of CHRISTUS St. Vincent Hospital located in Santa Fe, NM. Dr. Melio is a highly trained Emergency Department physician who has led restructuring activities in Christus for nearly a decade.
About Titanium Healthcare
Titanium Healthcare is a medical management organization that will deliver 30% savings for hospital systems, health plans, IPAs, ACOs, and Employer Groups though risk share relationships and in-depth analytics, care coordination, and clinical intervention. For more information about this innovative model, please visit http://www.tihealthcare.com.