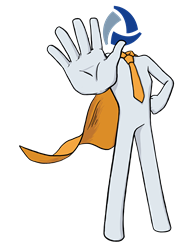 We want our clients or any person interested in Puridiom Procurement & AP Solutions to know the full capabilities of the product; current and future.
Camp Hill, PA (PRWEB) August 12, 2015
The Puridiom User Group Conference will be held once again at the Hershey Lodge, Hershey, PA on October 4 - 6, 2015. The 1 and 1/2 day conference will highlight 5 Procurement and AP strategies and the Puridiom tools to implement them. An educational and solution-intensive conference, the event in past years, has proven to be a valuable asset to Puridiom users.
This year's event will feature panel and group discussions, incorporating user experiences. Use of the Puridiom solution tools will be a major part of each discussion. The use of current version tools, as well as new release tools, will be demonstrated in constructed scenarios utilizing the 5 procurement & AP strategies of collaboration, supplier management, AP automation, mobility and spend intelligence.
"The Hershey Lodge offers a unique experience for conference attendees," says Cindy Cornman, Director of Marketing. "There are many attractions available in the Hershey area to enjoy and the close proximity of Hershey to the Puridiom corporate office allows interaction with many of the Puridiom staff." Conference registration includes all sessions, networking events, as well as breakfast & lunch. Hershey Lodge accommodations are available for conference attendees at a discounted rate. Early bird registration is no longer available, but special discounted rates are still available through the conference event page.
The Puridiom User Group Conference is a biennial event developed to educate attendees on the latest in Puridiom solutions, as well as sharing and learning from unique user experiences. "We want our clients or any person interested in Puridiom Procurement & AP Solutions to know the full capabilities of the product; current and future. The Puridiom solution is especially critical to a company's procurement function, given the added emphasis on cost-cutting and bottom line savings," said Al Jacobs, vice president of operations.
About Puridiom
Puridiom, a recognized leader in procurement technology, offers innovative procure-to-pay solutions, industry-specific strategies, and best practice expertise to achieve best-in-class results. For over 30 years, Puridiom has successfully transformed procurement and accounts payable operations and delivered real savings, control, compliance, and accountability to spend activity. Puridiom clients include local and global organizations within diverse industries, including but not limited to, business services, construction, energy, entertainment, financial, government, healthcare, insurance, and non-profit. Puridiom solutions and services include stand-alone modules, a comprehensive procure-to-pay suite, cloud and on-premise deployment platforms, and business process outsourcing options. Discover real savings and learn more at Puridiom.