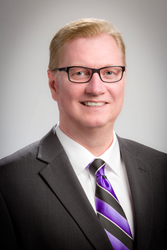 Dayton, Ohio (PRWEB) August 11, 2015
CareSource, a nonprofit, Ohio-based health plan, has named Mark Heitkamp as Vice President, Enterprise Services. In this role, Heitkamp will oversee both enterprise vendor relations and the enterprise project office, which supports strategic project execution initiatives across the organization.
An industry leader in managed care delivery, CareSource is growing both its enterprise vendor management operation and project office in response to unprecedented organizational growth. CareSource's innovative business model focuses on strategically aligning corporate resources ensuring accountability and efficiency throughout all operations.
Heitkamp, who joined the CareSource team just one year ago as Director of the Enterprise Project Office, is now responsible for coordinating an expanding vendor portfolio, including contract negotiations and performance. He also leads the Enterprise Project Office, which guides the processes, methods, planning and execution for corporate projects and growth initiatives.
"Mark offers a keen strategic perspective while providing leadership for indispensable internal consulting services," says Dan McCabe, CareSource Chief Administration Officer. "I'm excited that Mark will continue overseeing our key business relationships externally and also the execution of vital internal projects."
Heitkamp, a 25-year veteran in the insurance and finance industries has vast experience developing and overseeing project management offices for organizations including vice president roles at Standard Register, First Financial Bank, and American Modern Insurance Group. He has his Bachelor's degree from the University of Cincinnati and a Master's of Business Administration from Xavier University.
About CareSource
CareSource, a nonprofit health plan, is one of the nation's largest Managed Medicaid Plans. Headquartered in Dayton, Ohio, CareSource serves more than 1.4 million consumers in Ohio, Kentucky and Indiana. CareSource is living its mission to make a difference in our members' lives by improving their health and well-being. CareSource understands the challenges consumers face navigating the health system and works to put health care in reach for those it serves.