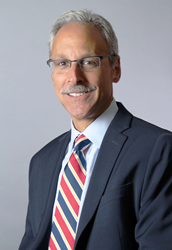 Business has always been a big part of my life - this is perfect for me and I'm excited about being a resource in the community. - Doug Ross
Framingham, MA (PRWEB) August 11, 2015
Experienced business owner Doug Ross is looking forward to helping his fellow business owners through his new venture, The Growth Coach of MetroWest.
The Growth Coach is the largest provider of affordable group coaching workshops in the nation, but coaches also offer one-to-one coaching services, remote coaching delivered via phone and web, and coaching for special projects as well as alternative financing, business valuation services, sales mapping and more. Clients include the owners of small- and medium-sized businesses, management teams, sales teams and self-employed professionals among others. Ross' local franchise serves Westborough, Southborough, Marlborough, Framingham, Natick, Wellesley, Wellesley Hills, Needham, Needham Heights and the surrounding areas.
Ross graduated magna cum laude with an accounting degree from Bentley College in Waltham. His work experience includes building two successful businesses from startup. He also served as the voluntary president for Jewish Family services in Worcester.
"When looking for a new business opportunity, I wanted to be sure it was something I was passionate about. When I learned about The Growth Coach, I knew it would be something I'd love. There could be nothing more rewarding for me than earning money while helping small business owners be more successful and avoid the painful mistakes I made during my career," Ross said.
"Business has always been a big part of my life - this is perfect for me and I'm excited about being a resource in the community," he added.
As a Growth Coach, Ross is also certified in The Strategic Mindset coaching process, which adheres to the standards, practices and policies that the International Coaching Federation has set forth in their Code of Professional Standards and Ethics.
Ross will be hosting his first free Business Growth Workshop on Tuesday, September 15, from 8:00 to 10:00 AM at the Courtyard Marriott in Worcester.
"Having built two small businesses, I know what other business owners are facing. By working with me, they'll have access to my experience and the resources of The Growth Coach. My goal is to help other business owners in my community to avoid the pain and suffering I had to overcome. At this point in my career, my focus is on continuing to grow as a person and doing something I love. This is perfect," Ross said.
The Growth Coach, founded in Cincinnati, Ohio, sold its first franchise in 2003, but its leaders have a successful 20-year track record of helping business leaders find success and balance. Today the business and sales coaching franchise is in more than 100 markets worldwide. The Growth Coach was included in Bond's "Top 100 Franchises" and recognized in Entrepreneur Magazine's "Franchise 500" and "Best of the Best," in USA Today as one of the "Top 50 Franchises for Veterans" and "50 Top Franchises for Minorities" and has been featured on FOX, CBS and NBC. The company's Strategic Mindset Process is so effective that it comes with a money-back guarantee.
For more information about how The Growth Coach of MetroWest can help you and your business, call (774)221-5109, email DRoss(at)TheGrowthCoach.com or visit http://www.TheGrowthCoachMetroWest.com.
ABOUT THE GROWTH COACH
The Growth Coach was founded in Cincinnati in 2003 and is the only pure business and sales coaching franchise aimed at driving success while balancing the lives of business owners, managers, sales people, self-employed professionals and executives across a wide spectrum of businesses and industries. The Growth Coach specializes in group workshops and individual coaching with the goal of helping clients gain greater focus and leverage to work less, earn more and enjoy more fulfilling lives. The Growth Coach is active in more than 100 markets in the United States and abroad and is always looking to expand domestically and internationally. For more information about the company or the process of opening a business coaching franchise, visit http://www.TheGrowthCoach.com.