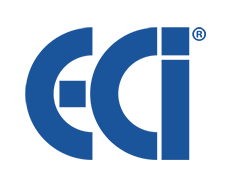 Elkhart, IN (PRWEB) August 11, 2015
ECI®, a leading provider of Human Capital Management software, announced today their participation at the Northeast Alabama HR and Manufacturing Conference on August 14, 2015. The conference will be held at Northeast Alabama Community College in Rainsville, Ala. Jennifer Reed, ECI® Manager of Strategic Partnerships and Alliances, keynote speaker, will present information on how to effectively prepare and submit reports to the IRS to meet the requirements of the Affordable Care Act.
"ECI is pleased to present this workshop at the Northeast Alabama conference, stated Reed. "We believe educating companies about ACA reporting is paramount in today's evolving compliance landscape. These sessions have proved to be a valuable resource to remain compliant."
Reed will give a high-level presentation on the logistics of ACA reporting from an HR technology perspective, as well as dig into the requirements for 1094-C and 1095-C. Although there have been many webinars, this live presentation will allow the audience to get more specific information.
Reed has 15-plus years of experience in employee benefits and as an HR Technology Consultant. She has delivered several workshops and webinars about the complexities of ACA compliance.
About ECI
Specializing in Human Capital Management solutions, ECI created its Empower software to provide mid-sized companies with a web-based, fully unified platform that covers the entire employee lifecycle. Users can seamlessly transition from one HR task to the next inside a secure, single database. Leveraging cloud-based, software-as-a-service (SaaS) deployment, single sign on access and a variety of user-friendly features, Empower delivers the ability to streamline communication, automate workflows and simplify the user experience across a full scope of employee administration requirements. Learn more at http://www.ecipay.com or call 800-320-9530.
Follow ECI on Twitter: https://twitter.com/ECI_Pay
Follow ECI on LinkedIn: https://www.linkedin.com/company/271234?trk=tyah
Media Inquiries:
Team ECI
teameci(at)ecipay(dot)com
800-320-9530