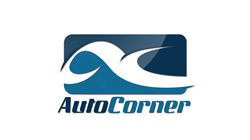 Luray, Virginia (PRWEB) August 18, 2015
AutoCorner, a leading provider of inventory and website management systems for used car dealerships, is pleased to introduce a proprietary multilingual, SEO aware, VIN decoding system for its website services. Currently supporting English and Spanish, the new functionality allows dealers to operate a fully multi-language website without being required to know both languages.
As the only company in the industry to provide such a service, AutoCorner bolsters its clients' online presence by extending their offerings to the nearly 54 million Hispanics living in the United States.
"Dealers have asked for an easy way to add Spanish to their websites," AutoCorner Co-Founder Steven Carlson said. "With our new technology, dealers have everything they need at their fingertips."
AutoCorner engineered the new system with intricate syntax rules to produce natural diction and sentence structure. Descriptions for every vehicle in the dealer's inventory are written in both languages, and each one is generated with best SEO practices in mind. No additional work is required on the part of the dealer as the system handles the translations behind the scenes.
"I am excited to see what our customers can do with this new feature," Carlson added.
A sample dealer website can be viewed at: http://www.autocorner9.biz/cat_pages/inventory_1.shtml.
AutoCorner is the exclusive provider of websites for CARFAX Advantage dealers and is the fourth largest provider of websites to independent used car dealerships in the U.S. The company's complete website management and marketing suite is priced at only $99 per month.
The suite includes a complete state-of-the-art website system, Google compliant mobile-friendly site pages, built-in support for social media platforms, advanced image sorting and auto-resizing, direct upload from Frazer, Comsoft and other DMS systems, and much more.
To learn more about AutoCorner and its offerings, please visit http://www.autocorner.com.
About AutoCorner
AutoCorner offers a proven and powerful dealership inventory and website management system for used car dealerships. Designed by a life-long automotive professional, the management system is affordable for most dealerships looking to establish or improve their online presence.
AutoCorner's web designers have crafted the most beautiful websites in the industry, supported by the most powerful server backend infrastructure on the net. This is all seamlessly integrated with the industry's only SEO aware VIN decoder, VinMaxx™. To view demonstrations of the template designs visit the company's gallery at http://www.autocornerdemo.com.
Media and Partner Contact:
Steven Carlson
540-860-4960 x101
Stevenc(at)autocorner(dot)com
Sales Contact:
Samantha Pendleton
540-860-4960 x106
Samantha(at)autocorner(dot)com