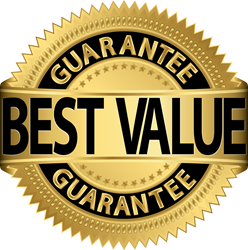 Adding value beyond the interpretation will have an increasingly important role in how radiologists are paid and the benefits they provide to their health systems, hospitals, referring physicians, and patients.
Fairfax, VA (PRWEB) August 12, 2015
Consistent with the Radiology Business Management Association(RBMA) motto of "Progress through Sharing," the association's Radiology Integration Models Task Force (RIMTF) is seeking case studies, either completed or in process, on how radiology practices are adding value to the healthcare enterprise. The Task Force will share all accepted case studies during a Monday, Sept. 28, 2015 roundtable session at the Fall Educational Conference entitled "Value Innovation Lab."
"Adding value beyond the interpretation will have an increasingly important role in how radiologists are paid and the benefits they provide to their health systems, hospitals, referring physicians, and patients," said Charles McRae, chair of the 10-member RIMTF and CEO of Columbus Radiology in Columbus, Ohio. "We know that many of our RBMA members are thinking about or already starting their own value-added projects, and the 2015 Fall Education Conference is a perfect opportunity to gather and share successful examples among members."
Examples of ways radiology practices add value to healthcare include initiatives that:

Promote or result in better quality for patients, referring physicians, or hospital/health systems, such as peer review, technologist quality assurance/quality improvement, standardized reports, turnaround time, and use of clinical decision support or appropriate use criteria.
Improve operational performance, such as standardized protocols, decreased batching of exams, patient scheduling, and analytics.
Test new payment methodologies that are an alternative to traditional fee-for-service, such as bundled payments, value-based compensation, population management, co-management arrangements, and episodes of care payments.
Employ innovative marketing efforts centered on radiology's value proposition, such as outreach to patients and/or referring physicians and co-branding with hospital/health system.
Leverage radiology expertise and leadership, such as supporting radiologist commitments and having practice radiologists serve on tumor boards/multi-disciplinary committees.
Highlight radiology's commitment to patient safety, such as MR/magnet safety, screening/follow-up mammogram compliance, pediatric dose guidelines, and radiation safety.
The RIMTF will review each Value application received by August 14, 2015, for relevancy, originality, significance and impact. Teams or individuals behind the Value applications meeting the criteria will be notified by Aug. 24, 2015 that their application was accepted and will be put on display during the Value Innovation Lab. In addition selected case studies will be:

Recognized with a "Value Innovator" ribbon
Possibly highlighted in an article in the RBMA Bulletin member magazine, the Radcast electronic member newsletter, and/or in an eAnnouncement to members
Any member of the RBMA or the American College of Radiology (ACR) may submit a case study for free. Those whose case studies are selected for presentation also will receive a $100 gift card.
Individuals with particularly noteworthy value initiatives will be asked to give a three- to five-minute structured presentation in a "speed dating" format during the Value Innovation Lab. Time will be provided at the end of the roundtable for networking and interacting with these applicants.
Those who have a Value Case Study to share need only complete the Call for Value application on the RBMA website and upload their Value Case Study as a Word document, PowerPoint, or PDF file. Case studies should be no more than two pages or five slides long. The application link is at http://www.rbma.org/Call_for_Value/.
"Communicating radiology's value and all the ways to achieve it can be challenging," McRae said. "We hope that with this unique format of presenting numerous short concise presentations on value added initiatives, we can efficiently share some of the best examples from value innovators with our members in a session guaranteed to have something for everyone."
The Value Innovation Lab roundtable is scheduled to take place from 11:15 a.m. to 12:15 p.m. on Monday, Sept. 28, 2015, during the 2015 RBMA Fall Educational Conference in Austin, Texas. The Fall Educational Conference typically draws nearly 300 attendees and is designed to accommodate higher-level learning and in-depth coverage of topics affecting the business of radiology today.
The Radiology Business Management Association is a national not-for-profit association providing members with applied business information and intelligence applicable in any radiology setting. The RBMA has approximately 2,300 members involved in various management capacities in private practices, academic radiology groups, imaging centers and hospitals. The RBMA continues to be recognized as the leader for radiology-specific educational programs, products and services, publications and data.
More information about the RBMA 2015 Fall Educational Conference is available at http://www.rbma.org/FEC.