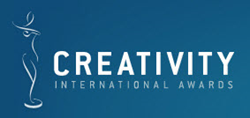 A successful combination of design creativity and marketing performance in the websites we create for our customers is Bayshore Solutions' aim,
TAMPA, FL, and DENVER, CO (PRWEB) August 12, 2015
Two Bayshore Solutions websites won in the 45th annual Creativity International Awards program. University of South Florida Center for Advanced Medical Learning and Simulation (CAMLS) and J.C. Newman Cigar Company's Diamond Crown brand websites took silver international honors.
The 2015 Creativity International Awards competition, drew over 400 entries from 16 countries and was judged by a panel of design and marketing professionals looking for creative website design excellence. USF CAMLS won in the B-to-B websites category, and J.C. Newman – Diamond Crown won for self-promotional brand websites.
"Two 2015 Creativity International Award wins are indeed an honor," said Kevin Hourigan, President and CEO of Bayshore Solutions. "A successful combination of design creativity and marketing performance in the websites we create for our customers is Bayshore Solutions' aim. We are proud that the websites for J.C. Newman and USF CAMLS are receiving such industry recognition."
Click to read more about these 2015 Creativity International Award-winning websites:
http://www.bayshoresolutions.com/portfolio-home/bayshore-solutions-awards/awards-2015/2015-creativity-international-awards.aspx