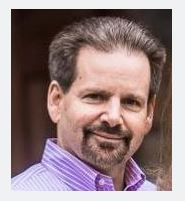 This certification will allow specialty pharmacies to feel even more comfortable about the security offered by our SHIELD system. - Marc Duey
(PRWEB) August 13, 2015
"ProMetrics is proud to announce that noted Statistician Patrick Baier, D.Phil. has validated our SHIELD Platform to be a secure means of enabling the de-identification of patient records whilst preserving the ability of our clients to engage in longitudinal patient analysis. This certification will allow specialty pharmacies to feel even more comfortable about the security offered by our SHIELD system." Marc Duey, August 5, 2015
"[…] the SHIELD records linkage tool is based on sound cryptographic principles and implemented using strong cryptographic functions. We have validated its strength against statistical attacks as well as known cryptanalytic attacks. It is possible to use this Tool within the limits of "very small risk" of identity disclosure as required by HIPAA." Dr. Patrick Baier King of Prussia, PA (PRWEB) August 5, 2015
ProMetrics is fortunate to have had the recent opportunity to work with Dr. Patrick Baier, a noted Statistician with Scheuren-Ruffner Consultants in Alexandria, VA. Dr. Baier has served as a speaker on behalf of HHS and has also certified the encryption engines of other noted data aggregators. ProMetrics retained Dr. Baier's services in order to analyze and certify the capabilities of the cryptographic records linkage process implemented by ProMetrics' proprietary SHIELD ("Secure HIPAA Encrypted Longitudinal Data") Platform.
The SHIELD Platform uses a unique combination of patient identifiers to compute, by means of secure cryptographic hashing, one or more unique one-way hash(es), also called "Cryptographic Patient Linking Tokens." This allows patient records from multiple data suppliers (Covered Entities) to be matched and linked longitudinally. As noted by Dr. Baier, "the SHIELD Tool offers strong protection against the discovery of the patient identifiers used to generate an individual's Patient Linking Token(s)." It should be noted that ProMetrics only combines patient information after it has been de-identified for the purpose of building patient longitudinal records in support of analysis. The SHIELD Platform's design, process, and output are monitored by both a certified security expert and a statistical expert, and ProMetrics annually submits to a SOC 2 Type II Audit which tests the operating effectiveness of their security, privacy, and confidentiality controls.
For the manufacturer, the SHIELD Platform provides the mechanism and specific protocol to understand the patient pharmaceutical journey within the distribution network established for its product. Now pharmaceutical companies will have access to improved metrics such as unique number of patients on therapy in addition to persistency information. This certification should prompt the increased adoption of this type of technology by specialty pharmacies and GPOs.
Marc Duey founded ProMetrics in 1994 to provide data aggregation, integration, analysis and decision support to pharmaceutical companies. ProMetrics is a leading data aggregator and integrator of patient-level data from specialty pharmacies, hub service providers, GPOs, Copay card vendors, etc. ProMetrics has serviced over 140 clients and managed over 9,000 projects. For more information on ProMetrics, please visit our Website, LinkedIn, and Twitter pages.