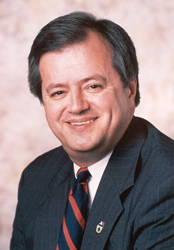 Farm Credit is proud to help those looking to succeed with a career in agriculture.
Westminster, MD (PRWEB) September 15, 2015
MidAtlantic Farm Credit has announced the deadline to register for the AgBiz Masters program as October 31. The two-year educational program is available to young, beginning, small, and minority farmers located in Delaware, Maryland, Pennsylvania, Virginia, and West Virginia, who are interested in broadening their financial and management skills as they look to develop their career in agriculture.
Developed by Dr. David Kohl, professor at Virginia Tech, the AgBiz Masters program combines online sessions and coursework with face-to-face learning experiences led experts in the agriculture. Various topics are covered by the program, including trends in agriculture, business planning, preparing for your lender, developing a balance sheet, understanding lending decisions, and business ethics.
"Farm Credit is proud to help those looking to succeed with a career in agriculture," says Bob Frazee, CEO of MidAtlantic Farm Credit. "Our AgBiz Masters program provides students with skills specific to this industry, which they might not get in another setting. We look forward to meeting the new class and helping them reach their professional goals."
The next class begins in November and will run through March 2016. The registration fee for the program is $225, with full reimbursement available to those who successfully complete year one and/or year two of the program. For more information about the AgBiz Masters program, please visit mafc.com/startright-education.php or agbizmasters.com, or call 888.339.3334.
About MidAtlantic Farm Credit
MidAtlantic Farm Credit is an agricultural lending cooperative owned by its member‐borrowers. It provides farm loans for land, equipment, livestock and production; crop insurance; and rural home mortgages. The co-op has nearly 10,500 members and approximately $2.3 billion in loans outstanding. MidAtlantic has branches serving Delaware, Maryland, Pennsylvania, Virginia and West Virginia. It is part of the national Farm Credit System, a network of financial cooperatives established in 1916 to provide a dependable source of credit to farmers and rural America.