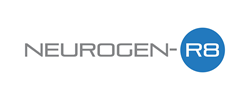 Tampa Bay, FL (PRWEB) August 24, 2015
Millions of Americans suffer from the painful affects of peripheral neuropathy pain. Peripheral neuropathy, a result of damage to your peripheral nerves, often causes weakness, numbness and pain, usually in your hands and feet. It can also affect other areas of your body. Peripheral neuropathy can result from traumatic injuries, infections, metabolic problems, inherited causes and exposure to toxins. One of the most common causes is diabetes mellitus, or Adult Onset Type II Diabetes.
Neurogenr8, a revolutionary, all-natural peripheral neuropathy supplement, was created to address the 2 main causes of neuropathy pain: Nerve Inflammation and Poor Circulation. Neurogenr8's revolutionary protocol works by bypassing the root cause of nerve pain: Gut Dysfunction. By using our advanced transdermal system, vital supplementation can get to the damaged and inflamed nerves by circumventing the gut and entering directly into the blood stream. This transdermal system is combined with Neurogenr8's advanced 4 part system. The first part, a sublingual drop, helps to decrease inflammation and improve the health of the damage peripheral nerves. The 2nd part, a transdermal cream, helps to increase circulation and provide vital blood flow and oxygen to the damaged neural tissue. The 3rd and 4th part of the system provides peripheral neuropathy sufferers with a Anti-Infammatory Diet and Exercise Program to help lower inflammation and increase overall circulation.
"After treating hundreds of Peripheral Neuropathy patients in my office, I realized that there just wasn't a supplement on the market that I could recommend that would bypass the gut dysfunction that neuropathy patients suffered." says Dr. Vincent Depasquale, Inventor and Creator of Neurogenr8 System. "I created Neurogenr8 to not only help improve the health of painful and inflamed peripheral nerves but to increase the circulation to these areas as well."
For more information on this revolutionary system for Peripheral Neuropathy pain, please go to our website.