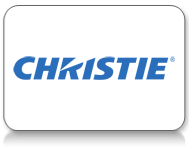 Christie is proud to be part of the extraordinary adventure that is the history of ILM's accomplishments in visual effects
Los Angeles, California (PRWEB) August 13, 2015
Christie® projection technology will be at the heart of visual effects pioneer Industrial Light & Magic's special presentation,"40 Years of Creating the Impossible", at SIGGRAPH 2015. The session, celebrating the company's 40th anniversary as a revolutionary force in filmmaking, takes place Monday, August 10, 2:00 p.m., at the Los Angeles Convention Center, South Hall K, and is illuminated by a Christie CP4230 DLP® projector.
ILM will discuss, before an audience of 2,600, some of its most memorable images, ranging from models and miniatures to computer graphics and optical composites, to morphing and performance capture technologies – all of which have set the standards for visual effects. Hosted by Roy C. Anthony, senior product manager at Christie and production sessions chair at SIGGRAPH 2015, the presentation will include ILM's senior creative director Dennis Muren; visual effects supervisors Scott Farrar, Ben Snow, and Tim Alexander; animation supervisor Glen McIntosh and vice president of new media, Rob Bredow.
"In the 40 years since its founding by legendary filmmaker George Lucas, ILM has proven to be an innovative and productive company, driving the evolution of visual effects and playing a key role in more than 315 motion pictures, some of which have radically transformed the entertainment landscape," notes Jeroen Schulte, Image Pipeline Engineer, Industrial Light & Magic. "This presentation is a celebration of the company's diverse and groundbreaking accomplishments. It is also a tribute to the hundreds of creative visual effects pioneers who work behind-the-scenes at ILM currently and have throughout the years, all of whom are instrumental to our continued success."
"Christie is proud to be part of the extraordinary adventure that is the history of ILM's accomplishments in visual effects," says Anthony. "As a recognized leader and innovator in visual display technology, Christie takes great pride in knowing that our cinema projectors' brilliant, high-resolution technology perfectly captures ILM's creative endeavors for appreciative audiences worldwide."
As a platinum-level sponsor at SIGGRAPH, Christie projection technology can be found everywhere throughout the showroom floor, including the Computer Animation Festival and its numerous production sessions, and BARTKRESA Design's Shogyo Muyo 360-degree projection mapping installation. Christie is also participating in an Emerging Technologies demonstration, featuring its latest digital "sandbox." Attendees can also see the powerful combination of the TechViz XL™ software package and the Christie Mirage 4K25 DLP 3D projector, which allows users to display 3D models directly from native industrial or VR applications onto a 3D display.
About Christie
Christie Digital Systems USA, Inc. is a global visual and audio technologies company and is a wholly-owned subsidiary of Ushio, Inc., Japan. Consistently setting the standards by being the first to market some of the world's most advanced projectors and complete system displays, Christie is recognized as one of the most innovative visual technology companies in the world. From retail displays to Hollywood, mission critical command centers to classrooms and training simulators, Christie display solutions and projectors capture the attention of audiences around the world with dynamic and stunning images. http://www.christiedigital.com.
"Christie" is a trademark of Christie Digital Systems USA, Inc., registered in the United States of America and certain other countries.
DLP® is a registered trademark of Texas Instruments