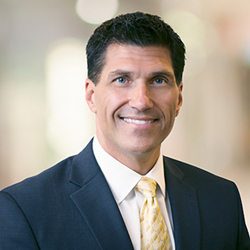 "Terry has been a visionary in the use of technology over the last three decades in helping buyers and sellers achieve incredible values while building organizations that help develop great agents as well," said Mark Hughes, COO for First Team Real Estate
Irvine, CA (PRWEB) August 12, 2015
First Team Real Estate has appointed Terry LeClair, an international leader in North American real estate, to help lead its 1,600 plus agents working across Southern California. In an ever changing Southern California real estate market, First Team Real Estate continues to focus on its guiding principle of serving each buyer and seller individually and Terry's background as an agent, broker, and leader in sales technology is key to that strategy.
"Terry has been a visionary in the use of technology over the last three decades in helping buyers and sellers achieve incredible values while building organizations that help develop great agents as well," said Mark Hughes, Chief Operating Officer for First Team Real Estate. "Having him on our team is a critical asset as we build First Team into its next forty years."
LeClair, began his career in real estate in the mid-1990's quickly establishing a large business personally as an agent through then pioneering use of customer management technology and highly targeted marketing. Since that time, he has both developed, sold, and lead major real estate companies in Canada, San Diego, and now with First Team Real Estate in the larger Southern California market.
"It all starts by listening to buyers and sellers individually and understanding their needs. From there, it is the responsibility of the agent and broker to put together one-of-a-kind opportunities that unleash values and help families build their future," explained LeClair. "It has been really great to learn how hard First Team and its agents work to give buyers and sellers the maximum amount of information so that they can make informed decisions has been really and I am honored to help every member of our team grow and succeed."
For more information on Terry and his role as Senior Vice President of Sales at First Team Real Estate, go to http://ow.ly/QAwN2.
About the First Team Real Estate
Growing from a single office in Huntington Beach, CA in 1976, First Team Real Estate is now Southern California's largest and most trusted private real estate agency with offices across California. In 2011, 2012, 2013 and now 2014, First Team has been recognized as Best Real Estate Company by the annual Orange County Register survey of 100,000 Southern California households. We can be reached at (888) 236-1943 and at firstteam.com.