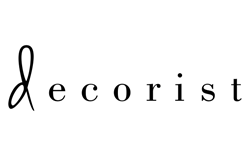 San Francisco, CA (PRWEB) August 12, 2015
CTC&G (Connecticut Cottages & Gardens) magazine is thrilled to announce the first and only virtually designed room by Decorist in the Connecticut Designer Showhouse on the Green.
CTC&G is the exclusive media sponsor of the Connecticut Designer Showhouse on the Green—a redecoration of the historic St. Paul's rectory in Fairfield, CT. "In an interesting nod to the myriad ways that designers and consumers shop these days, CTC&G has collaborated with the leading online home design platform Decorist (decorist.com) to create a room in the showhouse without the designer having set foot in the space" says CTC&G, Editorial Director DJ Carey.
Decorist's celebrity designer Christina Murphy of Christina Murphy Interiors will design the showhouse library, including the selection of paint colors, furniture, artwork and accessories. Also collaborating on the project is Safavieh Home Furnishings, who will complete the installation and preparation of the room while offering their vast selection of furnishings, which will be chosen online by Murphy.
"The library will receive a stunning virtual transformation designed by Decorist celebrity designer Christina Murphy," said Gretchen Hansen, CEO and founder of Decorist. "The process is just like the one our customers have when working with Decorist on their own room makeovers."
"Furniture and accessories in the room were chosen from our exclusive Safavieh Couture Collection, featured in our retail stores and at safaviehhome.com by Murphy for Decorist." said Michael Yaraghi, CEO of Safavieh, "This is a real life example of virtual decorating."
Followers of the project will be able to see furnishings selected over the next few weeks, as the chosen pieces will be revealed in a series of social media releases from CTC&G, Decorist and Safavieh Home Furnishings leading up to the gala opening on September 18th of the Designer Showhouse in Fairfield, CT.
Twenty interior and garden designers will reveal the redecoration of the historic St. Paul's Rectory at a gala opening on September 18, and the house will be open to the public through October 25. Proceeds from the project benefit St. Paul's rectory and Operation Hope.
About Decorist:
Decorist is the leading online home design platform that makes interior design personal, affordable & easy. From our free Ask A Designer to our flat fee room makeover at 3 levels: Classic ($199), Elite ($399) or Celebrity ($799). You get two unique design concepts and work with a designer to revise and perfect your design plan. Finally, buy everything for the best possible prices, all in one place. Whether you need a little interior design help or a lot, Decorist saves you time and money.
About Christina Murphy:
Christina Murphy of Christina Murphy Interiors has been named one of America's Top 100 Designers by House Beautiful. She is known for her broad range as a designer, creating original, thoughtful spaces for both residential and commercial clients. Christina started her design career in 1999 at Kemble Interiors and has been featured on ABC's The View, in House Beautiful, Lucky Magazine, In Style Home and The New York Times. Her work is known for bringing out the best in her client's individual style, discovering the happy medium between beautiful and practical. Christina is a graduate of Georgetown University, The American Institute for Foreign Study in Italy and The New York School of Interior Design.
About Safavieh:
Safavieh Home Furnishings is the largest high-end furnishing store with internationally acclaimed luxury brands including our famous Safavieh furniture collections and rugs . Safavieh Home Furnishings offers everything you need to create the home of your dreams: from our interior design service, exclusive collections, to lighting, mirrors and accessories.