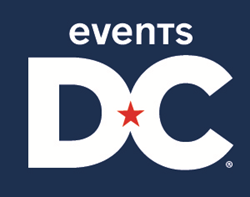 Washington, DC (PRWEB) August 12, 2015
Washington, DC yogis, Grip The Mat have partnered with the Reebok USA "City Attack" movement in an effort to bring disruptive fitness to cities across the nation, starting in the nation's capital. To help make a splash in the DC market, Events DC, the official convention and sports authority in the District of Columbia, has joined forces with Grip the Mat and Reebok USA in the movement to create a unique yoga social experience for District residents to enjoy in the heart of downtown DC called [Silent] Soul & Spirits.
The [Silent] Soul & Spirits yoga experience will be held on Saturday September 19th from 7:00 – 9:00 p.m. at the Carnegie Library at Mt. Vernon Square. The event will feature a "silent" outdoor yoga session with SoundOff headphones on the exterior grounds of the elegant Carnegie Library, managed by Events DC.
"We're really excited as this is the biggest event we've hosted and we can't wait to have so many awesome people together in one place, sharing an unforgettable experience," said Grip the Mat Founder Christy Skarulis.
Grip the Mat founders Skarulis and Ashley Braun, in collaboration with the Reebok USA Delta Force representatives will facilitate a "disruptive fitness" event on the lawn of Carnegie Library powered by the up-tempo beats of DJ Neekola.
"With the District named #1 fittest city in nation, the past two consecutive years, Events DC is excited to partner with a local yogi entrepreneur team, Grip the Mat and fitness brand powerhouse Reebok USA to create this one-of-a-kind yoga experience for DC residents," said Gregory A. O'Dell, president and CEO of Events DC. "It's our goal to continue to position Washington, DC as a leader in the fitness and endurance market to create and attract even larger and more unique sporting and fitness events to the city for residents and visitors of all ages to experience."
Following the [silent] yoga session, yogi guests will be able to cool down inside Carnegie Library for a social hour with an open bar featuring Skinnygirl Cocktails and healthy small bites provided by Cava Grill – while DJ Neekola continues to rock out with guests. Other event activations will include a social photo booth, glam station and swag bags for all attendees. The first 150 guests will receive a branded yoga mat provided by Reebok USA.
There will be 700 tickets available for purchase, making this a true 'City Attack' in the District. Tickets are $50 per person which will include open bar and small bites. Yoga mats will be available to rent for an additional $2 per mat. To purchase tickets, visit http://www.gripthemat.com.
About the Grip The Mat Founders
Co-founders Christy Skarulis and Ashley Braun met during their yoga teacher-training course. Coincidentally, they were both from Florida and both former dancers. They were struggling to find a satisfying balance between their demanding jobs while nurturing a mutual passion for health and wellness, so they decided to quit their nine-to-five jobs and follow their love for yoga by sharing the practice with their community.
About Grip The Mat
By mixing yoga with social activities, Grip the Mat provides quality experiences where like-minded individuals come together to foster fitness, mindfulness and friendship. They promise feel-good yoga and authentic social experiences in kick- ass venues. Grip The Mat encourages a balanced lifestyle by creating a space for open-minded individuals to connect, while empowering them to live more actively engaged and vibrant lives.
About Events DC
Events DC, the official convention and sports authority for the District of Columbia, delivers premier event services and flexible venues across the nation's capital. Leveraging the power of a world-class destination, and creating amazing attendee experiences, Events DC generates economic and community benefits through the attraction and promotion of business, athletic, entertainment and cultural activities. Events DC oversees the Walter E. Washington Convention Center, an anchor of the District's hospitality and tourism economy that generates over $400 million annually in total economic impact, and the historic Carnegie Library at Mt. Vernon Square. Events DC manages the Stadium-Armory campus, which includes the historic Robert F. Kennedy Memorial Stadium and surrounding Festival Grounds, and the non-military functions of the DC Armory. Events DC also built and now serves as landlord for Nationals Park, the first LEED-certified major professional sports stadium in the United States. For more information, please visit http://www.eventsdc.com.
About Reebok USA
Reebok International Ltd., headquartered in Canton, MA, USA, is a leading worldwide designer, marketer and distributor of fitness and lifestyle footwear, apparel and equipment. An American-inspired global brand, Reebok is a pioneer in the sporting goods industry with a rich and storied fitness heritage. Reebok develops products, technologies and programming which enable movement and is committed to accompanying people on their journey to fulfill their potential. Reebok connects with the fitness consumer wherever they are and however they choose to stay fit – whether it's training, running, walking, dance, yoga or aerobics. Reebok Classics leverages the brand's fitness heritage and represents the roots of the brand in the sports lifestyle market. A subsidiary of the adidas Group, Reebok operates under the multiple divisions of the Reebok brand, Reebok-CCM Hockey and the Sports Licensed Division. Reebok is the exclusive outfitter of CrossFit and the CrossFit Games, the official title sponsor of the Reebok Spartan Race; the exclusive authentic global outfitter of UFC, and exclusive apparel provider for Les Mills. For more information, visit Reebok at http://www.reebok.com or, for the latest news at http://news.reebok.com/. Or, discover Reebok at the following locations: http://facebook.com/reebok; http://twitter.com/reebok; and http://youtube.com/reebok