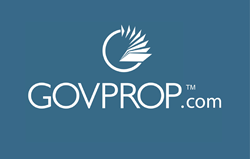 "GOVPROP.com allows both freelancers and government contractors to thrive in the rapidly expanding gig economy." - Eric Adolphe, CEO
Chantilly, Virginia (PRWEB) September 08, 2015
GOVPROP.com (http://www.govprop.com) founder and CEO, Eric Adolphe, will be a featured speaker at The Big Idea CONNECTpreneur Fall Forum, a networking mash-up of more than 100 of the Washington, DC region's top entrepreneurs, business leaders, CXOs, angels and VCs. According to some economists, by 2020 about half of American workers will be freelance or contractual. This is already having significant impact on the ability of government contractors to find expert consultants and companies. Mr. Adolphe will speak to GOVPROP's unique secure online solution for this gig economy that matches government contractors and grantees with expert consultants and companies.
The attendees are "INVITATION ONLY," and will feature some of the leading emerging tech companies who will get a chance to pitch their stories to the collective group. The venue is the Tower Club in Tyson's Corner, Northern Virginia's premier private business club.
The by-invitation event takes place 7 a.m. – 11 a.m., Thursday, September 17, at the Tower Club in Tysons Corner, Virginia.
"I'm looking forward to joining these industry leaders and investors to discuss how GOVPROP.com allows both freelancers and government contractors to thrive in the rapidly expanding gig economy," says Adolphe about the Fall business forum.
The event is hosted by Lore Systems and Opus8. For more information on The Big Idea CONNECTpreneur Spring Forum, click here. http://connectpreneur.org/
About GOVPROP.com™
GOVPROP.com (http://www.govprop.com) is a one-stop secure online giv economy marketplace connecting federal, state, local and international government contractors and grantees with verified experts and consultants. GOVPROP.com also provides real time market intelligence, a Knowledge Academy, secure collaboration, talent-matching services for verified experts and a broad range of related business services. Our expert database includes former government officials and private sector employees who spent years supporting public sector programs. Contractors can search for proposal managers, graphic artists, price to win specialists, contracts specialists, bid protest attorneys, marketing and communications specialists, government affairs specialists, cyber security experts, IT and programming, construction experts, and other skills.