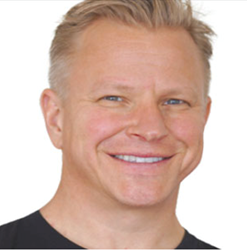 TachTech's solutions continue to break new ground...
Freemont, California (PRWEB) August 12, 2015
CIOReview (http://www.cioreview.com) has chosen San Francisco based TachTech (tachtech.net) for its top-tier list of 20 Most Promising Cisco Solution Providers in 2015. The positioning is based on merit concluding the evaluation of over 300 global solution providers by CIOReview's distinguished panel of experts comprised of their internal research team, CEOs, CIOs CTOs, and other industry leaders. TachTech has a proven track record assisting enterprises to deal with the rapidly changing technology landscape, information security, application performance, and for supporting challenging global operations of both established and fast growth global clients. TachTech enables organizations to better understand how to approach, evaluate, and continually improve their security posture and application performance demands.
The annual list of companies is selected by a panel of experts and members of CIOReview's editorial board to recognize and promote technology entrepreneurship. "TachTech has been on our radar for some time for stirring a revolution in the Cisco Technology space, and we are happy to showcase them this year due to their continuing excellence in delivering top-notch technology-driven solutions," said Jeevan George, Managing Editor, CIO Review. "TachTech's solutions continue to break new ground within the past year benefiting its customers around the globe, and we're excited to have them featured on our top companies list."
"TachTech is honored to be recognized by CIOReview's panel of experts and thought leaders," said Kyle Rosenthal, CEO, TachTech. "As an organization, TachTech is focused to adding value to the communities we serve and serving with the highest level of integrity possible. We deeply appreciate this recognition from the CIO community and our partners. This is a meaningful award that further confirms TachTech's standout ability to deliver value to our clients."