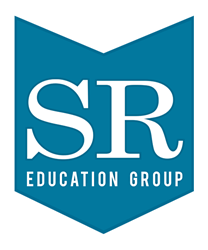 We plan to continuously grow this scholarship in the future and serve other careers that are under-compensated relative to the value they add to the community
Kirkland, WA (PRWEB) August 12, 2015
SR Education Group, an education research publisher, just announced a brand new Graduate School Scholarship for Teachers. The scholarship is open to all US teachers currently attending or accepted into graduate school. All SR Education Group scholarships are need-based and will be awarded to the applicant who shows the most financial need. Applications are due on January 5, 2016, and a winner will be announced on January 13, 2016.
Since 2004, SR Education Group has given away over $100,000 in scholarships. The previous scholarships varied from categories like community college and military to women's and single parent. This is the first time SR Education Group has ever offered a graduate school scholarship for teachers. The $5,000 reward is the largest scholarship ever offered by the company and will be offered once a quarter. Two $2,500 community college scholarships are also currently being offered.
"Teachers are ridiculously underpaid and overworked in this country. I don't know a single person who became a teacher to make lots of money. One way that teachers can earn more is by obtaining a graduate degree but unfortunately, most of them leave graduate school with a lot of debt," explained Sung Rhee, CEO of SR Education Group. "We wanted to take a small first step with this scholarship. We plan to continuously grow this scholarship in the future and serve other careers that are under-compensated relative to the value they add to the community."
All applications for this need-based Graduate School Scholarship for Teachers must be received by January 5, 2016. A winner will be selected and notified via private message. SR Education Group will then announce the winner on January 13th via Twitter and Facebook. You can follow all of SR Education Group's social networks for more information on upcoming scholarship opportunities. To learn more about SR Education Group and the scholarships they are offering, please visit http://www.sreducationgroup.org
About SR Education Group
Headquartered in Kirkland, WA, SR Education Group was founded in 2004 by CEO Sung Rhee. The company's mission is to create authoritative online resources for students seeking an online education program that best suits their budget and career aspirations. SR Education Group is passionate about making quality education attainable for everyone and believes that objective information about education, careers, and educational financing should be free and easily accessible. For more information, please visit http://www.sreducationgroup.org.