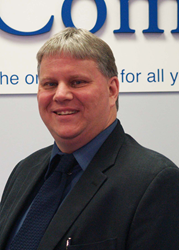 What we are seeing is a trend toward more powerful desktops in the form of workstations and personal supercomputers. This increase in power is creating a clearer divide between stationary and mobile devices.
CHICAGO (PRWEB) August 12, 2015
Ace Computers, one of the leading custom computer builders and custom HPC specialists in the U.S., just announced a series of major custom desktop orders from school and government clients—more compelling evidence that the desktop market is thriving.
Ace Computers CEO John Samborski said, "We've been noticing a series of articles and studies on desktops in recent months—all basically saying the same thing: the market for desktops is still strong. Despite the inroads that mobile technology has made, desktops remain the tool of choice for people that need to get meaningful work done regularly."
A recent Wired article pronounced the desktop browser as "once again hot." The article goes on to say that, despite the proliferation of mobile devices, more browsing is conducted on desktops than smartphones and that Windows users spend more than 50 percent of their time in browsers.
Desktops are still the primary device for writing, coding, CAE/CAD, creating and editing images, and performing any work that is easier with a large screen, an ergonomic keyboard, processing power, and/or advanced software and Cloud applications.
On the subject of ergonomics, a recent Stanford advisory concluded that while laptops are convenient and portable, they are not ergonomically suited for extended use. The attached keyboard and monitor prevent natural posture and encourage what they call turtle posture; a hunched back and protruding head and neck. The result is cumulative musculoskeletal stress. The advisory also warned that "Smartphones and tablets should not be used for extended computer work."
StatCounter's 2014 browser usage data shows that desktop browsers accounted for 71.89 percent of visits, while smartphones accounted for 22.42 percent. And, exactly when experts first started predicting the demise of the desktop (toward the end of 2013) more PCs than tablets were shipped worldwide.
Studies are one thing, but most organizations will see this for themselves if they look at their own Audience/Technology statistics in Google Analytics. For most organizations, the vast majority of people that visit their website still use a desktop, rather than a mobile device. Comparing year-over-year stats on website visitors, it's apparent that the use of desktops and smartphones has increased, while the use of tablets has decreased.
"What we are seeing is a trend toward more powerful desktops in the form of workstations and personal supercomputers. This increase in power is creating a clearer divide between stationary and mobile devices," Samborski said. "In the end, all anyone has to do to see that desktops are thriving is look around their own workplace and review their own analytics. It's that simple."
Leading custom computer builder and HPC specialist, Ace Computers currently holds the following contracts: SEWP V, GSA, NITCP, DOS (Department of State), WSIPC, PEPPM, State of Wis., State of Ga. The company is a Woman-Owned Small Business custom technology systems manufacturer and reseller for the public sector as well as the commercial sector. Channel partners include Intel, Supermicro, NVIDIA, Mellanox and Samsung among others. Ace Computers has been an industry leader since 1983. In addition to some of the finest academic institutions in the U.S., long-term clients include the U.S. Department of Energy and the U.S. Department of Defense. In addition to our Greater Chicago headquarters, Ace Computers has locations in New Jersey, Virginia, Arizona, and Pennsylvania. To contact Ace Computers, call 1-877-223-2667 or 1-847-952-6900 or visit http://www.acecomputers.com/TopProducts.asp
###