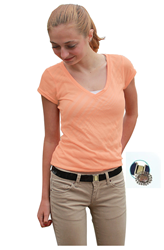 FLAT BELT, NO BULK
Thornwood, New York (PRWEB) August 14, 2015
Women's fashion "fix-it" accessory designer isABelt Ltd. (http://isABelt.com) is transforming the flat belt with no bulk by offering all their clasps in a new fitted magnetic clasp and by introducing a fabric belt in classic navy. By adding this sleek buckle design to the line, isABelt preserves the flat, no bulk belt as it was created, a perfectly flat and undetectable belt that lies flat when wearing a shirt or blouse, thus being concealed. This season isABelt Ltd. has added a new twist in an interchangeable "reveal-able" buckle. The isABelt can be worn as originally intended, concealed, or with the new magnetic clasps a new interchangeable buckle (that can be purchased separately) can be added and reveal a new fashion belt that will be sure to please.
Conceal or Reveal lineup to debut at the WWIN show in Las Vegas, Nevada on August 17-20 at the Rio Hotel Convention Center Amazon Room #2400. The New isABelt magnetic will be available in black or clear stretch eco-responsible TPU (not PVC) in 1" or ½" style in a new package that will allow the purchaser to see the belt on the outside of the package. The addition to the product line is the new isABelt fabric, which is a 1" stretchy navy fabric belt which can be worn flat and undetectable (concealed) or add a great new buckle and reveal as a fashion belt accessory. Prices range from $20 to $22 for the isABelt and can be ordered online or at a store near you.
The goal of isABelt is to change the way people perceive belts. It is possible even if one does not wear belts to use the isABelt to be totally undetectable, slenderizing, and concealed while holding up the bottoms or now pick a great fashion buckle and reveal the isABelt as a fashion belt.
isABelt Ltd, establish in 2007 was awarded its patent in March of 2013. The company has a line of fashion "fix-it" accessories that help fight fashion woes plaguing women. isABelt Ltd. other products include, StrapSecure Strapdowns, isAStrips. And isABeltandtheBAG .
For more information on isABelt Ltd. visit http://isABelt.com. For all media inquiries email Elise(at)isABelt(dot)com, or call 866-793-2793.