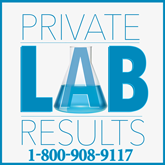 "As a lifelong Colorado resident, it was an easy decision for us to support the Animas & San Juan River communities. The EPA has caused an environmental disaster that will affect these communities for decades," said Phillip Tapia, Private Lab Results.
Colorado Springs, CO (PRWEB) August 13, 2015
Private Lab Results, an independent water testing service that specializes in testing for heavy metals, toxins and poisons, has started a GoFundMe campaign to raise $15,000 to buy water for those who are unable to use their city supplied water or their personal wells because of the contamination from the Animas River spill.
The EPA's tragic blowout during the inspection of the Gold King Mine dumped three million gallons of toxic heavy metal laden water into the Animas River. The toxic plume now stretches for a hundred miles, flowing into the San Juan River and is moving toward Utah and Lake Powell. Tests show that levels of arsenic, lead, cadmium, copper, and zinc are well above safe usage levels. Some, like the case of the most dangerous-lead, are thousands of times over the Environmental Protection Agency safe usage limits. Along the way, cities and towns that use the river to obtain their drinking water have been forced to shut off their intake valves. Farmers cannot use the water for their livestock or to water their crops. Currently, the EPA is unable to tell the tens of thousands of residents of Colorado and New Mexico affected by the spill when they will be able to use their tap or well water.
To donate please click here to access Private Lab Results' GoFundMe account. Private Lab Results encourages Animas River communities in need of water to please contact them directly at info@privatelabresults.com.