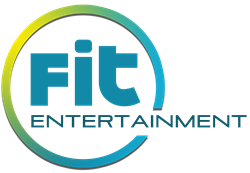 SAN FRANCISCO, CA (PRWEB) August 12, 2015
August 12, 2015 – Mobile developer Fit Entertainment™ today announced that the Company has signed an exclusive deal with pop culture icon George Takei to lend his likeness to and help evangelize the company's fitness and lifestyle apps. Best known for his role on the original "Star Trek," as well as his immense combined social media following of more than 10 million, Takei is also a major fitness enthusiast, who stays young by exercising daily, even recently doing 100 push ups on Conan, the late-night TBS show hosted by Conan O'Brien.
Fit Entertainment's apps make living an active lifestyle easy, accessible and entertaining by combining ways to be active, such as a simple workout, with gaming elements, fun avatars, wearable tech integration and more. By partnering with Fit Entertainment, Takei will appear as a celebrity avatar in some of Fit Entertainment's current fitness and lifestyle apps and will release his own apps in the future. Just as important, he is looking to help motivate today's on the go mobile generation who want to get healthy or make a lifestyle change, but potentially find gym memberships to be expensive, time consuming or even overwhelming.
"I have always been an evangelist for good healthy living, and I know first hand how hard it is to stay active when life gets in the way," Takei said. "That is exactly why I am working with the team at Fit Entertainment to share insight into how I stay fit, as well as infuse my unique brand of enthusiasm and sly humor to create clever ways to make fitness fun and interactive."
Fit Entertainment already has several products on the App Store, including Fit Go Run and Fit Go Step Challenge. The company's newest app, 7 Minute Workout: Fit Go Edition, is now available on the App Store and lets users get a workout in, even while on the go, in as little as seven minutes. Download Fit Entertainment apps here.
Fit's strategy is to incorporate additional celebrity, fitness and sports personalities to help inspire and motivate people, in addition to more workout customizations, social features and game-like challenges. The company also has plans for the app to sync with health data tracking services such as Apple Healthkit and popular wearable devices.
"We are just thrilled to have George Takei as Fit Entertainment's first celebrity partner," said John Master Lee, President of Fit Entertainment. "His passion and dedication to an active lifestyle is inspiring on so many levels, and we can't wait to see George conquer one more medium, fitness and lifestyle apps."
Fit Entertainment, based in San Francisco, CA, is a startup venture that is bridging fitness and entertainment to offer a new twist on staying in shape. The company was founded by a team that worked on some of the top fitness games of all time, including Dance Dance Revolution, Zumba Fitness, Dance Central, and Deca Sports. Fit Entertainment was incubated at SKAI Ventures, a venture accelerator that transforms ingenious ideas into high growth companies with disruptive technologies and global impact. Fit Entertainment's roster of fitness entertainment apps is available on the iTunes app store. The company plans to launch the apps on Android later this year.
Visit http://www.FitEntertainment.Club for more information and to sign up for exclusive access to the Company's beta program.
CONTACT:
Jonalyn Morris
Jonalyn Morris PR for Fit Entertainment
Phone: 323-376-3632
Email: Jonalyn@jonalynMorrisPR.com