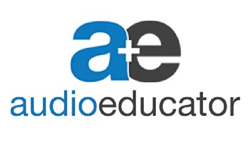 We support the creation of a national standard that maintains the continued safety of our products while providing the U.S. FDA with additional regulatory authority over our industry.
Durham, NC (PRWEB) August 12, 2015
The Proposed Personal Care Products Safety Act (PPCPSA) is currently being touted as the answer to all the concerns about the personal care or cosmetics industry. This is an industry with revenues exceeding $60 billion, which still hasn't had its regulations updated in the last 75 years.* This bill would substantially increase FDA oversight into this industry, and has the backing of industry giants like Revlon and L'Oreal as well as the Personal Care Products Council.**
However, while this move has been welcomed by most stakeholders, it still means a rise in expenses and compliance costs for small and medium sized players as they adapt to the new regulatory measures. While registration and safety inspections are currently voluntary, the FDA will have the authority and the obligation to investigate different cosmetic chemical components, establish standards, perform inspections, and suspend the licenses of companies found to be in violation of their standards. As such, those companies will suffer that are unprepared and lack guidance as to the form and nature of the change they need to make to be in compliance.
With the PPCPSA coming into force, the marketing, sale, manufacture and labeling of cosmetics will become more highly regulated than it has ever been before, and the costs of non-compliance will be harsh – both in terms of legal costs and harm caused to the brand, as news of violations in an industry based on hygiene and trust is likely to cause massive damage to brands. Thus, it becomes imperative that manufacturers of personal care products move in haste towards meeting the norms and safety regulations to avoid this kind of upcoming regulatory trouble.
To help manufacturers prepare for the new challenges ahead and comply with the regulations, AudioEducator will present a webinar titled "FDA Regulations on Cosmetics: Impact of the Proposed Personal Care Products Safety Act, 2015" with Norma Skolnik, an expert with over 35 years of regulatory experience in the pharmaceutical and dietary supplement industries.
The training session will provide participants with the most up-to-date tools to understand the upcoming regulations, trends and the directions to which they must turn to adapt to the changing regulatory environment in cosmetic manufacturing.
For more information visit: http://www.audioeducator.com/pharma-biotech/fda-cosmetics-regulations-08-19-15.html
About AudioEducator
AudioEducator is the country's leading source of knowledge and training for professionals in healthcare, food safety, pharmaceuticals and biotechnology. With renowned experts on its panel, AudioEducator offers important updates, regulatory knowledge and compliance information on hot topics in these industries. It also provides the opportunity for professionals to get answers to their most complex questions directly from experts. To know more visit: http://www.audioeducator.com
Sources