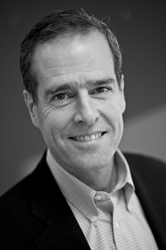 Deerfield, IL (PRWEB) August 12, 2015
Advanced Clinical, a global clinical organization providing full-service CRO, staffing, and functional service provider solutions, congratulates Leo Sheridan, who was recognized in the 2015 PharmaVoice Top 100 Most Inspiring People list for his innovation, mentoring, and leadership skills within Advanced and the life sciences industry.
"It is such an honor to be included on this remarkable list of industry professionals," said Leo Sheridan, President and CEO of Advanced Clinical. "I am proud to lead this organization, and to see that the work Advanced Clinical is doing is truly making a difference and is recognized by my peers."
PharmaVoice recognizes Mr. Sheridan for his systemic approach to business, his exceptional leadership skills, his emphasis on community and charitable involvement, and creating a company culture that attracts and retains the brightest minds to his award-winning group of companies. Leo's approach to business, leadership, and employee engagement has resulted in successful, long-standing relationships—both client-based and employees—for Advanced Clinical.
Today, Leo's philanthropic work focuses on making a difference and positively impacting people's lives both in Life Sciences and beyond.
About Advanced Clinical
Advanced Clinical is a global, clinical outsourcing organization built around delivering a truly better clinical trial experience. For over 20 years, Advanced has been providing full-service CRO, FSP, and strategic staffing solutions for Pharmaceutical, Biopharmaceutical, Biotechnology, and Medical Device organizations. To learn more, visit http://www.advancedclinical.com.
Contact Information:
Kristin Kelley
Associate Director of Marketing
Advanced Clinical
847-418-3724
kkelley(at)advancedclinical(dot)com