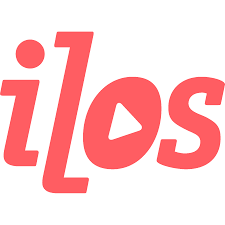 "With 18,000 users, ilos energizes training, advances customer support and enlivens education."
St. Paul, MN (PRWEB) August 17, 2015
ilos Videos announced today the release of a powerful, new version of its easy-to-use screen recording solution. With 18,000 users, ilos energizes training, advances customer support and enlivens education. Video is easier to understand than emails, manuals and books, and is especially useful when communicating with Millennials, a rapidly growing part of the workforce.
The new version emphasizes the ability to share videos and place them anywhere, with the ability to customize the viewing permissions in order to get the right content to the right people. Another significant feature is that users are now able to generate GIF's right on the application and share them instantly. Customer support reps especially love this feature because they are able to send short, helpful GIFs to their clients.
"Creating videos with ilos saves time and delivers a visual, understandable communication that is too often missing in training, customer support and education," says Nick Stockman, president of ilos. "These new features just add to the super productivity already enjoyed by ilos users."
Over the last year, the ilos team developed the first-ever mobile screen recorder. ilos mobile quickly became one of the top options for Android in the world with over 4,500 hours logged on the app within the last month.
ilos Videos
ilos Videos offers an online video suite that empowers businesses and organizations to easily, quickly and inexpensively improve customer support, training, and education with videos. ilos users record, edit and share a video of their screen or webcam in a matter of seconds, to quickly communicate information that might be difficult to explain over the phone or in an email. ilos launched its first publicly available version in January, 2015 and now has more than 18,000 users on six continents. More information can be found at http://www.ilosvideos.com.