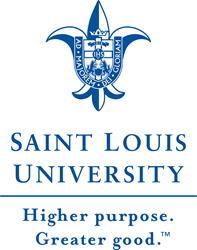 St. Louis, MO (PRWEB) August 12, 2015
The needs of the workforce are rapidly changing and Saint Louis University is committed to providing innovative educational opportunities to meet the demands of employers by offering both for-credit and non-credit training options.
With the launch of a new program in Security and Strategic Intelligence in 2015, courses and degrees with an emphasis on security have increased in popularity in the School for Professional Studies and Workforce Center at SLU.
Security & Strategic Intelligence
The Security & Strategic Intelligence (SSI) program was launched in January and is offered as a bachelor's degree, minor or standalone certificate. The SSI program includes four concentrations that prepare students for careers in global corporate security, strategic intelligence, business continuity and law enforcement administration. According to the Bureau of Labor Statistics, job opportunities in these areas are expected to experience positive growth of eight to 37 percent between 2012 and 2022.
Instructors in the SSI program represent both the private and public sectors that perform security and intelligence work every day. The curriculum has been developed based on recommendations made by the Defense Intelligence agency (DIA) and industry leaders, which allows this program to stay up-to-date with the current standards of security and strategic intelligence.
"This new program gives students the opportunity to study emerging topics that are relevant in today's security industry while gaining critical skills that will be attractive to employers," says Roland Corvington, Director of Global Security Services at Edward Jones and SSI Advisory Board Member. "There are no other programs offered like this in St. Louis, and I'm pleased to lend my expertise to create such an innovative program for SLU."
SLU's Workforce Center
The Center has expanded their offerings with the 60-hour Cyber Security Certificate and the 90-hour Advanced Cyber Security Certificate. To accommodate companies seeking this training, many courses are offered both in class and virtually. Students enrolled in the Advanced Cyber Security Certificate Program are able to take electives such as Security+, CISSP, CEH, CISO, CHFI, CISM and CISA. These certification courses count for 3 college credits, 3 CEUs and some count as continuing education for students to maintain their CompTIA Security+ Certificates.
"As a trailblazer in professional education, Saint Louis University continuously meets with corporations and industry leaders in the St. Louis area to assess the needs of the workforce so we can tailor our degree and training programs for their employees," says Beth Winfrey Freeburg, Ph. D., professor and dean of the School for Professional Studies at Saint Louis University."
Classes in the School for Professional Studies are typically offered in accelerated eight-week sessions designed for busy adults. SLU for Busy Adults gives working professionals the opportunity to earn their degree with affordable tuition rates and flexible online and evening courses. In Saint Louis University's tradition of excellence, the School for Professional Studies caters to nontraditional students so they can pursue Bachelor's and Master's programs from a globally-recognized university.
Fall classes start Monday, October 19, and anyone interested in enrolling should submit their application for admission. For more information on the School for Professional Studies at Saint Louis University, visit busyadults.slu.edu or call (314) 977-2330.